-

-

- issue

1

comp

l

eted-

-

--

-
YES, YOU. YOU ARE BEAUTIFUL, INTELEGENT AND WORTHY. no matter who u are. sometimes i feel like we all forget the concept of who we TRULY are. this happens without even realizing it. it's so mistakingly easy to classify and orgianze yourself based off of what the general assumptions of life is to our generation. if we feel we don't meet certain standards we start to set our expectionations for ourselves extremely low or high and, not work hard and balme the world for our feelings on ourself. 3 times out of the day I have to stop and ask myself what am i gratfeful for. and then i look in the mirror and tell my self 3 positive things I LOVE ABOUT MYSELF. because realisotically life gets really hard when you don't. nothing comes easy, but loving yousrslef and realizing you truly are beautiful will allow you to open up and excel in other areas of yours life.love yourself enoguh to know that life is beautiful, you are beautiful and utilize every fiber in your body to understand who are you are.
so after going back home this past week for my baby sisters promotion i got inspired for my theme this week. the last few years i thought my lil sister and i couldn't be related because she was going through this really awkward pre-teen growing phase and she wasn't really turnt up anymore and just like .. boring. well so i thought . if u arent too familiar with me personally, i have a lot of energy and love dancing around,making everyone around me have the same high energy and being hyphy at all times. so boom fast forward after her promotion her and i get in my car and i just put on real good yay area music and this lil girl got SO FREAKING HYPHY I LITERALLY CRIED. REAL TEARS. i NEVER thought this day could come. i stayed home for a week and let me tell y'all.. each day i learned more and more. the girl started crip walking all over the house, ghost riding the whip all dat. it made me excited for life again!! I HAVE HOPE!!!! OFFICIALLY THE BEST HYPE MAN IN THE WHOLE ENTIRE WORLD.
​
rest in peace mac dre ima do it for tha bay okkk
・゚✧GET STUPID/\MAC DRE
・゚✧THIZZLE DANCE/\ MAC DRE
・゚✧BLOW THE WHISTLE/\ T00 $HORT
・゚✧SPRINKLE ME/\ E-40
・゚✧SHAKE THAT MONKEY/\ T00 $SHORT
・゚✧BURN RUBBER/\ T00 $HORT
・゚✧SUPER HYPHY/\KEAK DA SNEAK
・゚✧THAT GO/\ KEAK DA SNEAK
・゚✧THATS MY WORD/\ KEAK DA SNEAK
・゚✧FEELIN MYSELF/\ MAC DRE
・゚✧NO HOE/\ DLO
・゚✧THIS BEAT HIT/\ Y0UNG CURT
・゚✧NO BITCH/\ Y0UNG CURT
・゚✧SLEEPY FUKIN D/\SLEEPY D
・゚✧BITCH MOB ANTHEM/\LIL B
・゚✧iN MY CAR/\ THE PACK
​
​
#SUMMER#IS#HERE
this is going to be my favorite summer song forever. i feel like dex's energy in 2016 was infectious and geeked up and i will always be on
it's yo world, I'm jus livin in it
dear sister,
I love you. This month of JUNE is fully about you! (and nina) you're finally 21. we've waited to be 21 since we were 12.i love you so much more than you could ever imagaine. fortunately we've been lucky enough to be with each other through almost every phase of life and im so grateful to have had such a beautiful soul in my life. i am so proud of how mature and grown youve always been. you inspire me in so many different ways from your kind heart to you going and following your dreams. you are 1 of a kind keo and i love you forever.
xx
lex
x
​
#LOVEINFINITY
is definitely what i needed for some summer inspiration/tunes. this boy is so freakishly talented it doesn't make sense. plz step into a different part of the universe and listen to tru's album, loveinfinity. when i listen to any of his music i get the strangest happiest feeling because this is a person i look up to for som many different reasons. tru always knew what his passion was and has continued to work so hard on his dreams but has made it look so fucking effortless while still managing to be a GENUINE great human being . watching this growth has been such an honor, inspiration and the actual obvious some fire ass tunes.
songs that

I'm

into this

week
*boredom*|| tyler the creator
*organization & classification*|| willow
*more detatchments* || reddish blu
*a little while*|| yellow days
*girl talk*||electric mami
*me*||chief keef
*[|]*||majid jordan
​
RIP KATE SPADE
1-800-273-8255
this is the national suicide prevention line
we can all be CLUELESS at times. clueless is one of my favorite movies for more than 1 reason. not only is this a classic film it , if you pay close attention to thse story line throughout cher's glamorous lifestyle based on her social status, where she lived and what she had - it shows her journey to becomig selfless. i remind myself of cher a lot because i too, have learned how to be selfless and appreciate the things that i actually do have in my life and using what i do have to create the best moments. it's super easy to fall into patterns of selfishness espically in 2018 - this is always a quick reminder of snapping back into a humble reailty.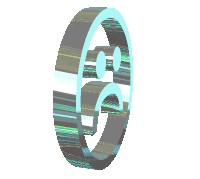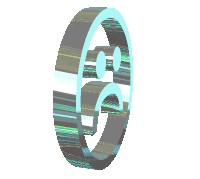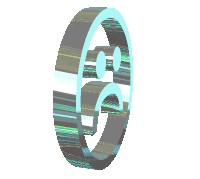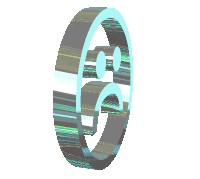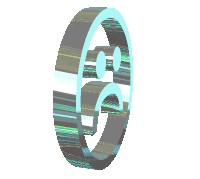 in honor of my passion for gaming and the new streetfighter, i choose cammy, as always. i used to just fight with ryu because he's super fye but because im tapping more into my feminine side cammy has won me over her mobility is actually one of the fastest in the whole game. it's easy for me to win with her because she moves so quickly and efficiently vs like karin who is only half as quick
(/▽\*)。o○♡ female/\energy (/▽\*)。o○♡
the importance of it all.
willow portrays not only a united female energy but a good inviting, creative energy, and alignment.
this stands out to me now more than ever because im really focusing on my alignment with the universe. and this songs a banger i mean on repeat.
​
​
1. lover is a day - cuco
2. demons with halos - velvetears
3. 8- willow
4. sex with nobody -archy marshall
5. rhymes - hannah wants
6. float on - modest mouse
7. les fleurs- minnie riperton
​
me visualizing my boyfriend and i taking over the world
this movie is helped me reach actual new levels in my creativity. it's the perfect mix of graphic violence ( i love fighting games/movies that're significantly older) sexuality and nudity. its hard because heavy metal was originally a magazine and the movie story line is based off of stories in the magazine. I've watched this movie probably like 10 times and each time i watched it on silent and really just got tons of inspo.
what other films do u think r good for inspo?
NEWS FLASH: there actually is more than "this". this meaning what we classify as important today. there is more than a device, a social media platform, some gucci flip flops. if you're reading this. . . power off for a day. go outside, and read a new book, enjoy what's in front of you. focus on the importance of your everyday life and understand that there is more out there in the physical world for you than you could ever freaking imagine ..
i get the chills EVERY SINGLE TIME I WATCH THIS VIDEO. it's a really interesting feeling. my initial reaction is speechless. a bit overwhelmed. but in a very good way. i just had so many questions initially. like how are you this smart? how do i live in in a time where i get to not only witness someone create something so amazing yet so accurate? but the accuracy is scary because i live in this country where all of these exact events are happening. i was always made aware of things going on here, but me being the person i am usually tried to push the sad truth to the back of my brian each time because i didn't ever want to accept what was really going on because of how cruel and mean the world can truly be. and then comes this song and video.. like.. . here alexis. here world. this is exactly what's happening, this is whats been happening and there really is no way around it but here is the information. do what you want with it. i showed and discussed this video and the meaning of it with just about everyone i talk to on a a daily basis and i took something new from each conversation. i'm going to attach a video i watched on youtube that briefly depicts some of the things happening in this video if you dont understand fully what's going on this explanation is pretty straight forward and gives you some more insight. this video and whole movement really inspired me to learn more about the history of the african american culture and what me and the gang can do to contribute more awareness. - again thank u donald, for being so aware of what's happening and delivering it so gracefully, creatively and affectively.
who are you when nobody's watching?
who are you when nobody's watching?
who are you when nobody's watching?
who are you when nobody's watching?
i ask who it is that you are when nobody is watching because that's when it matters the most. as young adults we often fail to realize that who we are on the inside is in fact going to reflect on the outside. not meaning physically. but the way our life is set up. the blessings that we either may or may not receive not just based on how we treat other people but based on what we're doing when no one is watching. are we on instagram talking down on others or are we doing things to better ourselves? this week i just want unto get our brain jogging and in a place of self reflection and what we can do, to be the best possible version of ourselves.
CHAMBER OF REFLECTION
​
ON REPEAT
​
MUSIC
AND OR MOOD OF THE WEEK
-彡☆CREATE WITH ME-
彡☆MOVE [EDWARD KILLINGSWORTH]
彡☆FEMALE ENERGY [WILLOW]
彡☆III. URN [CHILDISH GAMBINO]
彡☆CASHMERE [BADBADNOTGOOD]
彡☆IN YOUR EYES [BADBADNOTGOOD]
彡☆THAMES WATER [ARCHY MARSHALL]
彡☆NEVER BE YOURS *SLOWED* [KALI UCHIS]
彡☆TORMENT [BOBBY RAPS & SPOOKY BLACK]
彡☆CHAMBER OF REFLECTION [MAC DEMARCO]
彡☆AMOROUS [JESSE BOYKINS III]
​
WE BECOME WHAT WE THINK ABOUT MOST OF THE TIME . . .
my kim possible
although she is technically supposed to be my arch nemesis this is my sister 4real shot by my sis alex once AGAIN. she never fails to surprise me. i felt like jus yesterday ay we talked about our creative vision n future plans n i look up and she has some new content for me every single day. not only r u motivation u my inspiration..v.
@grlntrrptd
@melaninnbarbiee
LOVE SICK AS FUCK.
BY my lil sis @THYROBIN
this is on my top 8 not only cuz she snapped but being love sick is real and i feel it to the highest extent
WHICH VERSION IS UR FAVORITE?
KRAEJI YAEJI IS ONE OF THE COOLEST PEOPLE .. IN - THE - WORLD
LISTEN TO THE SONG ATTACHED AND TELL ME U ARENT AUTOMATICALLY IN A GOOD MOOD #FAMILYPLANNINGDOESNOTEXSIST
INTERESTING FACT: I LISTEN TO THIS SONG JUST ABT EVERY MORNING ALONG WITH THAMES WATER BY ARCHY MARSHALL.. BUT YEA ANYWAY RUN DAT
when it rains it fucking pours and it's got me losing touch but girl.. let me tell u this place is evil. i think I'm loosin touch
girl this place is evil...
girl this place is evil...
girl this place is evil...
it may just be.. but i have a secret weapon.. and she's a real angel
oh hey - i didn't see u there. this is a pic of me at coachella - minding my own business watching the king krule in the cuts with my boyfriend *drink in hand of course
my homegirl posted this and it really spoke to me. i think something we all fail to realize is that we're the only ones in our life that control our thoughts. no matter what physical appearance we may have our heart will always reflect what's really going on - on the outside. be kind.

focus

on u and love the one life we get to live.
✯DRIVE FOR US - q da fool
okay but when i tell y'all this is my jam. like bra. my boyfriend played this in the car on the way home from coachella and when i say i woke up out my sleep for it - it was worth it. thank US* later
​
✯RUDE - 03greedo
such a good energy.. this 1
​
✯NO QUESTION - rich the kid ft shit is hard omg amber loves this song and i think of her eberutime i listen
​
✯JAPAN - famous dex this is such a summer energy and makes me really bubbly and geeked
​
✯PUSHA MAN - chance the rapper
i mean -- how can u not? ✯__✯
**fav coachella songs
✯TYLER THE CREATOR-IFHY✯YAEJI -RAiNGRL✯KING KRULE-BABYBLUE✯JOHN MAUS-QUANTUM LEAP✯ALINA BARAZ-MAKE U FEEL✯KALI UCHIS-KNOW WHAT I WANT✯POST MALONE-2 YOUNG✯THE WEEKND-WHAT U NEED✯
WATCHING THIS LIVE MADE ME LOOK AT ALL OF HIS MUSIC SO DIFFERENTLY - IN A VERY POSITIVE WAY. I THINK TYLER IS A LUNATIC AND ITS SO FYE
LUH U SIS
SHOT BY ALEX
NAT IS ONE OF MY BIGGEST MUSES- MORE GRATEFUL THAN U WILL EVER KNO- ALEX TOO
U WAAAASSTEEEEEEEEE FLESHHHHHHHHHH!!!!!!! AGGRETSUKO. this show popped up in my netflix recommendations and its crazy how the world works but i needed to see this - not only is it based in japan the - this show reminded me of when i worked an office job
that
i was completely unhappy with RETSUKO- took her work pain out with
screamo, i used creating and my outlet. whats yours?
this is me outside of my whip waiting for my bff and some of the #B4BYGANG coolin it with some haters in the back smfh</3
​
​
​
​
​
​
right here is me when i get mad at nas and storming off lol all too real shego..
shego - my spirit animal but actually me. she literally go wherever i go. shego is an extremely sexy villain who is an absolute genuis and plans to take over the universe with her boyfriend dr.drakken who is evil yet sooooo in love with her.
they're on a mission and the unity they have is so fye. u will be seeing a lot more of shego in my new content. ohhhh and shego n her dude r literally my boyfriend and i #EVIL
1.TAKE IT SLOW - PYSCHOSISTERZ
if u don't know who they r.. get with it and fast
​
2. EVIL - SLIMEDOLLAZ
yea this shit is so hard lmfao i don't have much to say
3.NBAYOUNGBOAT, COUNT ME IN, POP OUT - LIL YACHTY-LILBOAT2
all these songs are soooo fucking fire! this project as a whole really sat well with me, but NBAYOUNGBOAT.... UHM NOT ONLY DID DIGITALFUCKINGNAS PRODUCE IT.. U CAN BOUNCE THAT ASS LIKE NO TOMORROW TO THAT SONG. like i turn it on just to twerk
​
4. PROTOTYPE - OUTKAST
miranda again thank u, but this song puts me in sooo many feels and moods its crazy and beautiful
​​
5.RAINGURL - YAEJI 2 words
#coachella #ready
​
6.QUEEN OF MY SOUL - AVERAGE WHITE BAND
loooooveeeee this to the core, so soulful and beautiful and i actually listen everyrtime i run.. why? cuz it's very flowy
​
777.COULD IT BE IM FALLING IN LOVE - THE SPINNERS...
well because im falling in love
have u ever just sat.. and watched bob ross paint? not only was my man mad talented.. watching him paint is absolutely therapeutic.. i like watching him paint as much as i like listening to podcasts.. he just just paint like he actually creates whatever it is that he wants and takes u thru the journey with him. its on netflix and if u watch it we can be penpals i swear.
for a good laugh
dora at the function is perhaps me this was literally my alter ego when i was younger my cousin kaylee and i called one other "dora & boots" cuz we
were
bad as hell -daily A WALKING TROLL
WHO? YOU?
i really dgaf if they were real sisters... the unfortunate part about these photos is that there's no camera good enough to capture the true beauty of yall. i am grateful for u both, and my new wallpaper
thank u, kindly queens
@josie__who
@joey__who
1. Chamber Of Reflection - Mac DeMarco
ok so first of all if u don't know this song I'm going to be really sad because this is a journey we should all experience
​
2. You & Me - Chief Keef
i really just feel like i want a boyfriend everytime i hear this but a great ass car song
​
3. BBQ - Blocboy Jb
i like this song so much it just makes me feel hard n cool n s/o to #OOMF for putting me on
​
4. Allure - Brent Faiyaz
i originally heard this song in a ryan celsius song and loveeeedd it but i had never figured out who this was or the name of the song and one day it literally popped back up in my life and i couldn't be more pleased

5. Lit - Wiz Khalifa
thank u, wiz
​
6. Days in the East/West district - PARTYNEXTDOOR & Drake
can't get anymore sap than when I'm listening to this but def worth it
​
7. Drip or Drown - Gunna
when i first heard this at Janayes birthday I was geeked and have probably listened everyday since.
​
8. Run to the Sun - N.E.R.D
you must start every morning to this song and there's no way around it. thank u, miranda.
i stay up most nights til 1 to watch fresh prince on nick @ nite.
whats ur favorite epiosde?
lil ugly mayne - throw d

em

gunz- this song makes me feel

like i can do anything. u can literally feel it in ur body bra. Amber says feels like a shooter every time its on.
DO. WE. HAVE A. PROLEM? but nawhfr I've watched this movie 3 times this week. not only is it a fucking classic i realized that the parody actually present issues that still occur today. i recommend watching if u haven't. one of the funniest movies still lil this day. i may have been lok dog in another life. don't be a menace in south central while drinking your juice in the hood 1996
"DONT COUNT THE DAYS, MAKE THE DAYS COUNT"
-SKYLER SIMPSON
roses r red. violets r blue.
sis made her own wig how about u?
​
​
a real young hot ebony
u did dat shit sis
photo via instagram
jada.beauty
​
​
can we talk about how thick sis is? fern gully the last rainforest 1992. i love this movie cuz it genuinely shows a good heart from a beautiful ass fairy named krista. i have a dvd copy of this in my vehicle- oh and my boyfriend acts just like her fairy boyfriend when he get mad lmaooo check it out.
my favVvvVORite manga luv story.
the first season always reminds me that this is a doggy dog ass world and we really r afraid to show our feelings based on the judgement of others. shit is harddd doe!
KIMAGURE ORANGE ROAD - 1985