---ISSUE 2 COMPLETED-------
first off - what is an alter ego?
an aLter ego is a person's secondary or alternative personality. My alter ego is Shego from the Disney Channel show Kim Possible. Shego is a Super Villan. so growing up, I was raised in this town where I was 1/3 colored children at my school and in my area. being that kids r mean and often tried to seclude lil lexi had to have my shego in me.. like oh… u girls wanna play wit me??? n try n make me feel some type of way cuz i don't look like ya'll? that's a BETTT. I learned how to kill people with kindness but there was always that part of me that wanted to be evil. because being mean or evil so to speak was completely out of what I truly knew how to be mean so I would put my shego mask on get all my anger built up and be completely opposite. be so completely freaking nice that people did not know what the fuck to do. lmao and that my friend is why i'm still b4by-sheg0-g1rl today. it's important that we all have an alter ego to reflect off of. i'm sure to a certain extent we all do. AS WE SHOULD.
suggested user:★★m★o★r★g★★
NAME: MORGAN

AGE:19

MYSPACE:@HELLWIGMORGAN
​
ALTER EGO: PARIS HILTON
RELATIONSHIP STATUS:
YOUNG N GETTIN IT

​
​
MORGAN'S PLAYLIST
happier - marshmellow x bastille
doordash -jay critch x mally bandz
sober demi lavato
5% TINT -travis scott
all the pretty girls -kenny chesney
lean wit me -juice Wrld
nba -redondatrack x nba young boy
love Scars -lildaddex
fly Me to the Moon -frank sinatra
affection -Weiland
neva fold -mbnel
into you -fabolous x tamia
four minutes of hell -g Herbo
aint No mountain high enough -marvin gaye x tammi terrell
best day ever -mac miller
​
THANK YOU FOR SAYING THIS.. you know for the last couple years, i really thought kanye was crazy but after spending some time listening to his very first interviews with my boyfriend up until now, i realized this man is a fucking genius, and this specific topic has been heavy on my heart for a very long time. which is why i created b4bylexig1rl.net in the first place. i don't want my heart, my creativity, my ideas, livelihood and things i believe in to be limited to an app. - in fact there is no limits. however - SOCIAL MEDIA HAS A VERY NEGATIVE IMPACT ON OUR SELF WORTH. it's created us to feel like we have to be a certain way, or we have to look a certain way and if we aren't getting a certain amount of likes or whatever we aren't good enough. it's mean and sad. we need to be able to step aside from this and just do what makes us happy. at the end of the day it doesn't matter who likes ur shit online. what MATTERS IS YOU LIKE YOUR FUCKING SELF. iREPEAT…. u MUST LOOOOVEEEE UR SELF. . we can't depend on the validation of social media forever. let's save ourselves.. love ourselves.. and go out into the WORLD and show em what is REALLY goin on.. not behind an app either. love u and that's on tha gang.
TUNES WIT
leXxXi
★★★★★★
WE CANT B FRIENDS /\DREAMKOALA
BLACK BALLOONS /\ DENZEL CURRY
SELF CARE /\ MAC MILLER
THE THIRD EYE /\ ROY AYERS UBIQUITY
LIBERTY /\ AMNESTY
PANTYHOSE /\ TV GIRL
DEAD BEATSUMMER ~ TORO Y MOI REMIX /\ NEON INDIAN
GLITTER /\ TYLER, THE CREATOR
PROTOTYPE /\ OUTKAST
DENT JUSAY /\ MATT MARTIANS
A LONG SLOW WAVE /\ LOVING
​
when
you aint right within◝(⁰▿⁰)
˖°l˖°o˖°v˖°e˖°˖˖°˖˖°y˖°o˖°u˖°
she said it best. the importance of being right within is extremly overshadowed. being intuned with your inner self isn't the easiest thing to do when we're all trying to get the most that we can out of our lives. some times i get off track and so caught up with my work and personal life that i truly forget to check in with me. it's me yall reminding u how important ur inner being is . I LOVE YOU ON THA G4NG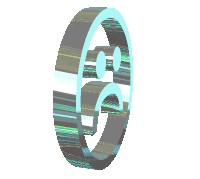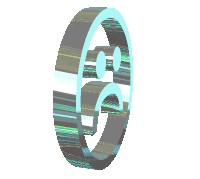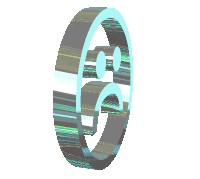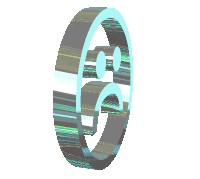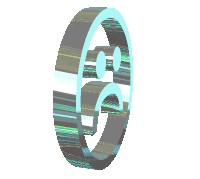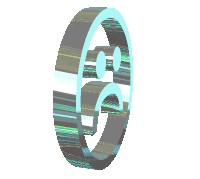 it's okay to be sad,
just don't stay sad.
*PARTY GOING DUMB* RICO NASTY
*TROUBLE ON CENTRAL* BUDDY
*T P O* DOM KENNEDY
*MOVE TOO FAST* IMAN OMARI
*BABY I WONDER* MAX B
*SUMMER LOVE* BLACKPARTY
*PROTOTYPE* DRAM
*HOT THING* TALIB KWELI
*FOMO* APRIL+ VISTA
*STICKY* RAYVN LENAE
*LIFE'S A BITCH* RADIANT CHILDREN
*THE LIST* MOONCHILD
my ted talk of the week. can't wait for my turn.
life, rite now...
don't get me wrong.. i'm more than grateful to have woke up this morning. the last few months however i feel like i've been going thru it.... i jus wanna say to anyone who may be going thru a spiritual, mental or physical warfare with themselves..u will be okay. u will power thru it and u will be the best version of yourself if u give urself time and room for growth. i love u so much b4bygang let's get it. an r.i.p to my granny. see u soon twin.
i chose to put this video up because this was the first mac song i ever listened to. freshamn year in PE i used to run my mile to this shit lol. but rest in paradise dude :( this has been such a sad year in the music industry. i'm realzing how important it is to talk about what battles you may be fighting. drugs fucking suck and substance abuse sucks even more. i always enjoyed his sound but i never realized his impact on the world until he passed. an extremely talented indidual who was taken from this world way too soon. my heart, thoughts and prayers go out to his family n friends. look below for some fire mac songs.
~ DANG!
~ 2009
~ Koolaid+ Frozen Pizza
~ Nikes on my feet
~ Smile back
~ Fight the feeling
~ Planet God Damn
~ The way
​
DEAR B4BYLEXIG1RL...
YO ASS HAS BEEN HACKED. SO LAST NIGHT I WAS AT TEA WITH MY FRIENDS AND I RANDOMLY STARTED GETTING THOUSANDS OF LIKES ON RANDOM INSTAGRAM PHOTOS AND IT DIDN'T STOP. . . FOR A REALLY LONG TIME. BECAUSE I HAVEN;T BEEN USING INSTAGRAM AS OFTEN AS I USE TO IT REALLY DIDN'T EFFECT ME.. BUT AT THE SAME TIME... WAT IS YALL DOIN? N WHY... LMAO I SHOULD BE UP & RUNNING IN THE NEXT 24. LOVE YALL TELL PEOPLE TO NOT HACK. IT'S NOT COOL. AND SIDE NOTE I'M A DAY LATE WITH THIS BECAUSE I GOT A SUPERNINTENDO A FEW DAYS AGO AND KIND OF HAVEN'T PUT IT DOWN.
IN HONOR OF NEW YORK FASHION WEEK, HERE ARE A VERY RANDOM SEELECTION OF PHOTO'S I FOUND LAST YEAR. ALSO HAPPY 1 YEAR ANNIVERSARY TO ME AND ABI AS WE FELL IN LOVE HERE <3 CANCER SOUL MATE.
BLACK HOTTIE ON THE MOTHER FKN SCENE.
this is the

youngest

we'll ever be.
this is the

youngest

we'll ever be.
so after having tea with Josephine last night I realized something really important. this is the YOUNGEST we will EVER be. I just to remind you all to walk through everyday with an open heart, open mind lots of peace & love. because we aren't getting any younger I've been trying to instill how to live in the moment in my brain. it's so easy to feel overwhelmed with things going on in our everyday lives that we literally forget that the time is now, and the true importance of utilizing and enjoying every single moment.
THE MAN BEHIND THE CAM.
so I met this amazing visionary on Instagram. when he asked to shoot me originally I was a little skeptical because number 1 he had not one picture of himself and number 2 all his pictures we're so good I didn't know if this shit was a set up. so my homegirl came with me to shoot and it had to be one of the greatest choices I've made in 2017. his creative perspective, his vision and love for anime is truly beautiful. since our first time shooting, he shot my photos for my website launch, and continues to create with me whenever we're in the same country. everytime I look up, this dude has new content, from a random place , that makes my heart melt. thank you, for following your dreams and continuing to bless me with your amazing ass content, and being my friend.
@inspired.vision on instagram
1. THIS LIFE - DENZEL CURRY
2.MONSTER - JELEEL
3.INFACTUATED - JESUS HAUNCHO
4.FOR REAL - LIL UZI
5.PULSEWIDTH - APHEX TWIN
6.SMOKE - YOUNG NUDY
7.FOUSED - GHERBO
LIL LEXI BY QUEENBOBBYPIN! SIDE NOTE: IAMGIA IS MY FAVORITE BRAND, NOT AN AD!
YOU REALLY DON'T KNOWW WHAT YOU HAVE UNTIL IT'S GONE. CALI-FUCKING- FORNIA. what a beautiful state. for the most part, i've always appreciated california for all of the gnarly things it has to offer. it wasn't until this past summer that allowed me to grow t a whole different level of appreciation for it. although california is huge with a population 39.78 million people, i've been lucky enough to experience the best of both worlds. Cali is often separated by the northern part and southern. being able to grow up between the bay area and los angeles i've got to exprience a large span of my state. beauty is in the eye of the beholder and my absolute favorite thing about california is how liberal my state is. besides it's obvious beauty and nature.if u haven't got to experience the state i suggest u do. thank me later. i might even be ur personal tour guide<3 there really is no place like home.
☆FOCUSED[G HERBO]
☆​BLACK MAGIC[TRIPPIE RED]
☆FOREIGN[PLAYBOI CARTI]
☆PELICAN[ENZ]
☆ROLLIN[G HERBO]
☆225[ROBB BANKS]
☆FUCK LOVE![XXXTENTACION N TRIPPIE RED]
☆KEY LIME OG[RICO NASTY]
☆WEIRDO[YN BILLY]
☆CATCH UP[GHERBO N KEEF]
☆AIR FORCE[LIL WOP]
☆HATE BEIN SOBER[CHIEF KEEF]
S/O TO MY BOYFRIEND FOR RECENTLY SIGNING YN BILLY!
CONGRATS MY LOVE.
☆☆☆
​
​
​
​
☆o.。.:*
car tunes
o.。.:*☆
ANOTHER REASON I LOVE LA IS THAT PEOPLE THE PEOPLE ARE EVEN MORE BEAUTIFUL ON THE INSIDE. I KNOW IT'S HARD 2 BELIEVE LOOKING AT JOSEPHINE BUT IT IS TRUE AND SHE IS MY PROOF.
SO WHY DOES LEXI KEEP SCREAMIN FUCK CANCER?
WELL CLEARLY FUCK CANCER. let me start with the textbook definition. cancer is a disease caused by an uncontrolled division of abnormal cells in a part of the body. a few weeks ago, i was out of town and i got phone call letting me know that my great grandmother(95) on my father's side and my great grandfather on my mom's side had lung cancer. very ironic that they we're diagnosed one day apart. this was very eye opening to me in more ways than one. being the first born of my parents, thankfully i was able to spend a lot of my life with these two. i'm really happy that they have both lived long lives, but really hurt that they're living in such pain. of course the first thing i did when i found out was stay up all night looking for natural cures. then i realized. . . me being obsessive about being able to cure them of this is going to do nothing but make me more sad and stressed out. so i stopped. and decided to use my time more efficiently. i decided to educate myself about lung cancer and found an organization from my hometown that caters to lung cancer. i also used my brain to make some fuck cancer designs as well. i'll be pushing out some merch at the end of september and will donate 1/2 my proceeds to ALCA and give some of my time to educate others on how to prevent lung caner. #FUCKCANCER #ON #THA #GANG
☆☆☆☆☆☆☆
TIFFANY HELENA




a very important person, you will soon see why.
virtualloverus.com
launching soon

.
☆☆☆☆☆☆☆
not ONLY is ISSA RAE THE MOST INFLUENTIAL BEING THE WORLD. SHE ALSO HAS ALSO CREATED A FIRE ASS SHOW BASED IN LA THAT SHOWS A TRUE STANDPOINT OF LA AND MAKES ME LOVE THIS PLACE EVEN MORE. If u don't watch insecure u really freaking should. the story takes place in Inglewood and much takes you through the daily struggles of Issa and her people. it isn't her everyday life but the story line does have some reflection on her life. the 3rd season is officially here and i've watched the first episode 3 times already. but back to what i was saying.. MOLLY AND DRO. ANSWERS. i think i know the answer but this awkward affair has seriously been making my soul cringe. Dro has SOME nerve checking molly about what he has going on between him and his wife but molly slick has even wanting it to end because she gathered all these feelings for a man who is in an open relationship with his wife... but moving right along.. Issa. .. . i will never not love anything u do. as im watching the episode im sitting there screaming at everything u do because ur character is so realistic in every situation and reminds me of me and my sister layra. the perfect mix of awkward yet confident. *PARTY LYFT, PARTY LYFT, PARTY LYFT* excited to go into my fall with insecure. Issa Rae is one of my biggest inspirations and will contiue to be. start watching if you haven't already so we can discuss this people.
in honor of the 2018 camp flog gnaw line up being released yesterday, here is a tribute to my favorite tyler project ever. yesterday at breakfast with my boyfriend i discovered the first concert he ever went to was a tyler concert when he was 15 which was super cool to know, because the first time i saw tyler perform was with him. to FLOGGNAW and crying my eyes out to THE FUCKING INTERENT...jorja smith, LAUREN HILL... majid jordan, UM VIRGIL.. brockhampton n more.. i'm suprising my little sister with these tickets so hopefully she doesn't read this. . . see u there #B4byGANG
A VERY FUCKING IM PORTANT CONVERSATION. first of all, if you haven't listened to flower boy, RUN IT. number two, after you listen to it, watch this! IT LITERALLY MADE ME LOVE THIS PROJECT 15X MORE. not to mention a weezy feature. ( HUGE WAYNE FAN ) but listen if u love me, and even if u dont this shit is always going to be my fav tyler TAPE, EVER.
A

UGU

S

T.
A

STROW

O

RLD.
A

lexis

was

here.
well, i'll be honest. I really didn't set an expectation for this album. day's before rodeo has always been my favorite travis project and very likely always will be. i've been recently questioning if i'll ever have the same love for an artists work when i first find them as a few years later. however ASTROWORLD definitely did surprise me . I was most excited to hear what the tame impala track was sounding like. [track 7 SKELETONS] being a fucking HUGE tame impala fan this was good news. if ur familiar with tame impala's electric synth wave sound he did travis a favor, not to mention the weeknd's feature as well. the features on this project were pretty freakin rad. overall, this was my least favorite travis tape. since we were alluded to the idea of this project being all astro or space like..i guess it makes sense that a bitch was lost. i didn't truly get the theme or the overall feel that was put out, but that could just be my brain being simplistic or biased because of the way i feel about previous projects. there is a handful of songs that i did actually star. 1. SKELETONS. [for obvious reasons mentioned above]. 2. R.I.P SCREW [the calmness of this song led me to star it, it's jus a chill song i could possibly smoke 2 n still get the gist of the travis that i enjoy most.] 3. SICKO MODE [idk what happened after drake momentarily snapped but the whole beat changed and of course the more drake the better, whenever on whoever's song.] 4. YOSMITE [another calm ass song. gunna's flow is pretty relaxed, unique and soothing so how could i not.] back to the idea of liking an artist 's work the same from when you first discover them and a couple of projects later. how do u feel?
WORLD:

R U SURE UR OKAY WITH HAVING UR OWN OPINION
ME:
the hottest black young ebonies i ever did see.
hey, b4bylexig1rl here to remind all my gang to LIVE in PEACE. it's a very simple very so it shouldn't be hard to remember and to spread the memo to ur peers. as we approach the fall of two thousand and fucking eighteen let's live and love in peace instead of "resting" in it. living in peace is going to be what you make it but when you are walking thru life in peace~ not constantly mad at the world or blaming others for our unhappiness our lives will become much more blessed and beautiful.
--

to see issue 1 comp

l

eted
c

l

ick on the

photo be

l

ow-

-

-
FLOWERS
-
B4BYLEXIG1RL.NET
00:00
/
00:00