Are you ready for a new year? I know I am. In the past I've had mindsets like "I don't need a date change to create or lose habits." I still believe that, you can choose to make a change whenever you'd like. However 2020 has been one of the most exhausting years I've experienced in a really long time. Although there were highlights and many things I'm grateful for, when I started to do my new Goal planning module I realized how much energy I gave to things that simply do not matter. Perhaps I've always done this but being in the house for 9 months gave me a different perspective. Are there things you have have a new perspective since we've been in this pandemic? Work it out with me with the new goal planning tools. This time around there are many questions that'll help us clarify how we've spent our time and energy this year. I'm really excited to go in to this new year letting go of the things that don't best serve me or those around me. LET'S GoOooOOOO!
​
i found u
i can find more
i found u
i can find more
⋆
2021 GOAL PLANNING MODULE
⋆
click the

photo

to download your copy now!
click the

photo

to download your copy now!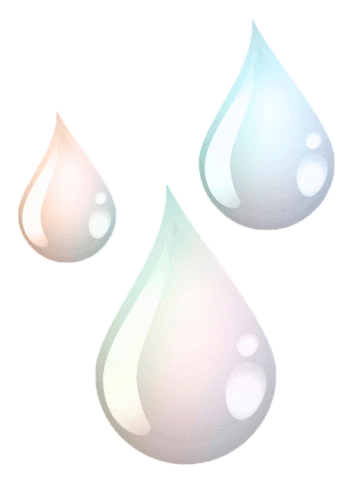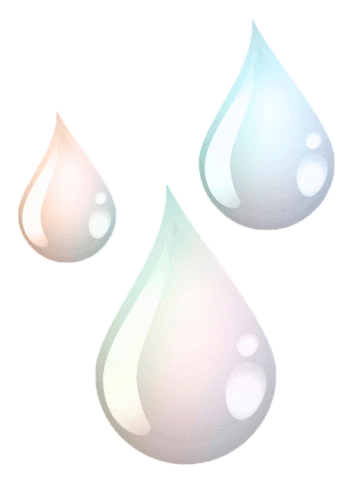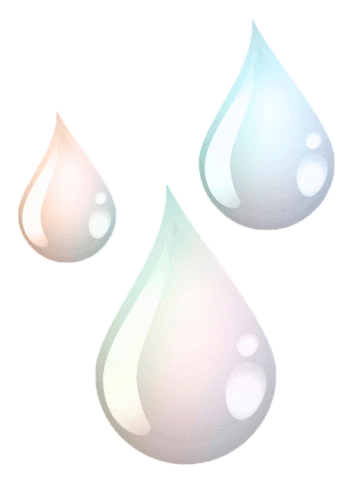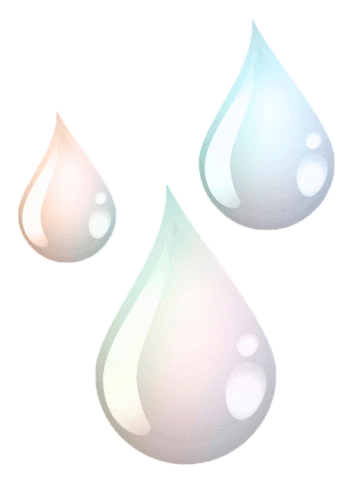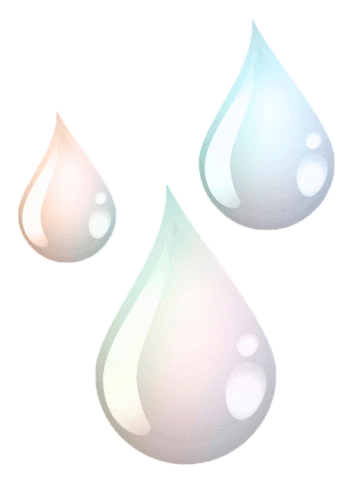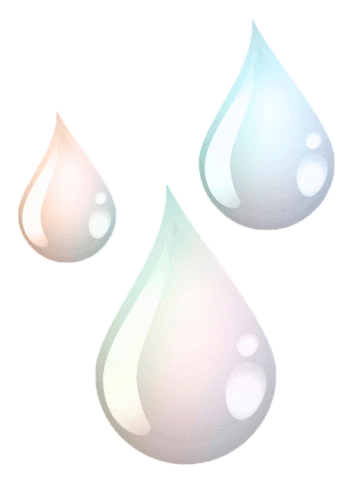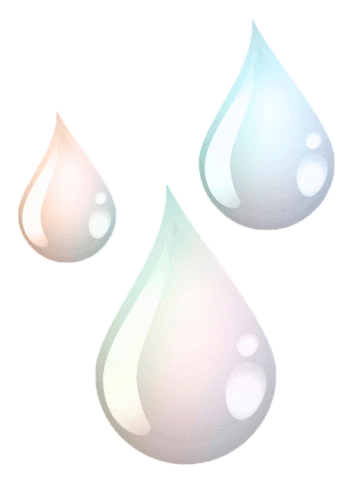 who's ready to vote trump out and have a quarantine halloween?
NEW INTERVIEW OVER AT LUCKY7MAGAZINE.ORG
CLICK THE PHOTO ABOVE TO READ THE WHOLE INTERVIEW
MERCH LIVE ON OCT 27TH <3
i woke up on the 17th drunk as hell
WAS THA DEAL BABY!
As summer has come to an end and we enter the last quarter of 2020, it's time to stay down, get grounded, get back on our grind and get ready for the great things that are headed our way. As we still don't have any definite answers on when the world will open up, it is still EXTREMELY important to stay on our grind and continue to set + reach our goals. STAY READY SO YOU DON'T HAVE TO GET READY. I want to also say thank you to every single person who has been apart of my journey. It means so much to me that anyone would take the time out of their day to listen to my projects, watch my videos or browsing on my website; it all really matters to me. Thank you so much for your time and love I can't wait to continue to grow with you all.
༺♥༻
My four major projects of this year are now on Apple Music and Spotify and that wouldn't be possible without you all. With that being a big accomplishment, I thought now would be the perfect time to present
DIE4MYBITCH☆THE MOVIE
WIT THA MOST LOVE
LEXTER
July is coming to an end and the older I get the faster this month flies by. This has been one of the most life changing months I've ever had. This month I celebrated my 23rd birthday and buried two family members. I've learned new things about life, love, friendship and most of all how to live in the present moment and truly enjoy it. As the world is still in a very confusing place I encourage each and every person to work at their craft every single day. The one thing in life we can't get back is Time. This free time is such a great time to work on your craft or FINDING your craft. I'm looking forward to see what our generation makes of this year. USE 2020 as a driving force and keep grinding.
IF YOU VOTED FOR OR INTEND TO VOTE DONALD TRUMP DON'T EVER VISIT MY SITE AGAIN.
JET MAGAZINE.
Founded November 1st, 1951 by the Late John H. Johnson.
A man with a vision to display the beauty of black people
in the black community. Jet Magazine had a beautiful 68 year run. I have always been inspired by the beauty and work of JET
magazine, So when I came across these covers I had to get into it. So I did research and tried to figure out why this was completely
FINE and why a black publication company allowed this to happen. Now I couldn't find anything pertaining to why this was
"allowed" to be published but I had to do some thinking.
In 1958 Clennon Washington was sent to the Insane Asylum for
applying to a University. WASHINGTON SENT TO A FUCKING ASYLUM BECAUSE HE WAS BLACK AND HAD THE FUCKING AUDACITY
TO APPLY TO A UNIVERSITY. Could you ever imagine getting thrown in a mental institute for applying to college? Anyways this took place just 6 years after these magazine covers.
Racism was very prevalent in the 1950s.
Although black people finally got their own magazine,
it's obvious that we still played by their rules.
Why would anyone think that these titles were okay?
"ARE NEGRO WOMEN GETTING SEXIER?" As if Black women weren't sexy before then? "NEGRO WOMEN WITH WHITE HUSBANDS" I AM CONFUSED.
Now a part of me thought maybe the publishers tried t
o make a dig at white people to show that black women
are sexy or that black women can have a white husband? I personally don't see that as a dig because
a white person is no better than a black person.
In 1951 hell even in 2020
people don't understand that we are all equal.
Of course there is no specific person to blame because
the reality of it is that we live in a very hateful and divided world. This magazine here just provides us with insight
of how much more racism wasn't hidden 60 years ago.
Are we moving in a better direction? Yes.
Better yet, why in the hell are we here in the first place?
What're your thoughts baby?
​
SUBSCRIBE TO MY TWITCH FOR WEEKLY DJ SETS
<3
JUST AS SEXISM IS NOT ONLY A 'WOMEN'S ISSUE,' RACISM IS NOT ONLY A 'BLACK ISSUE.' Venus Williams said it best. Racism... is FAR more than a black issue. Racism wouldn't exist if white people didn't oppress us the last 400 years. Please make sure you know and understand that RACISM is not a black issue and will NEVER be just a black issue. Not being racist ISN'T enough, you NEED to be ANTI RACIST. If you think RACISM does NOT exist you are an oppressor. You must get a grand understanding of what the reality of our world is today, and let it be known that this is an EVERYBODY problem. The average non black person would say "Well how is it an everybody problem if I'm not black and it doesn't effect me?" It's an everybody problem because Black people didn't start racism . We were enslaved and held captive against our will because of the color of our skin. Therefore those who created ENSLAVEMENT AND RACISM...HAVE TO BE THE ONES TO COMPLETELY STOP AND CHANGE IT. "How can we stop racism if it was started 400 years ago and the people who started it are dead?" Just because the direct being who decided to defame us as a human because of our color isn't here anymore doesn't mean that the action is not still being carried out. Someone started the act and the rest followed, and since the beginning of time they have been trained to that they are superior to us. The average white person doesn't know better. They believe because it happened so long ago that it's not up to them to fix and THEY'RE WRONG. IT STARTS WITH YOU. YOU MUST BE THE ONE TO LEAD BY EXAMPLE AND EXPLAIN TO YOUR OTHER NON BLACK FRIENDS AND FAMILY HOW THEY MUST START WITH THEMSELVES AS WELL. Awareness is just that. Being aware. Once you are made aware of something you have the choice to act on it. Today, I challenge you to act on it.
so why were the police even created?
we'll dive into this topic next week <3
4TH
OF
JULY
IS
CANCELLED
AND
DON'T
FUCKING
ASK
ME WHY
B4BYLEXIG1RL MERCH IS DROPPING JUNE 27TH
​
What an unexpected way to start June. Many of us have been on edge because of FUCKING CORONA VIRUS and then boom!!!!! AmeriKKKA strikes again! The anger and rage that i have felt the last 7 days is something that I haven't experienced in a long time. A week ago, today George Floyd had no idea that he would never return home to his family again. His life was taken from him by the people we are trained to call when our lives are in danger. Who do we call when the cops are the murderers? My heart hurts... for George's family, for every other family that has lost their life to a corrupt cop. My heart hurts for all of us who fear.. For our fathers and brothers. I've feared for my father since I was a little girl and have fully experienced what it's like to be discriminated against by anyone from the cops to the priest. Now being the oldest of 7 and 4 of them being boys....I am constantly in fear for them and every other single black PERSON I know. As we all know, this has BEEN happening, it's just now being filmed. Will Smith said it best...but it's so mind boggling that there was someone filming this man being killed with multiple other bystanders along with 3 more cops. Why wasn't it stopped? Why did you watch this man die? But I wasn't there and although we've like to say what we would have done, we were not there. The REALITY of it all is extremely sickening but me and mine will not stop fighting. Not to mention a new KAREN every other day. Like what. . . be going through these bitches minds? I dead ass do NOT UNDERSTAND how y'all are dead "fearing for your life" with this black person in front of you while on yo the phone wit yo arms crossed???? IF YOU FEAR THAT YOUR LIFE... THE ONE LIFE YOU HAVE IS IN DANGER... YOU TELLING ME YOU JUS.. GONE? STAND THERE... MAKE IT MAKE SENSE. The amount of Karen's my friends and I come across on the regular is astounding! I just thank the Lord my friends are so much more calm than me in these type of situations. Ahh growth we Love it. And side note but i definetly will be not spending my money with any racists brands, or brand owners or markets, or resturants that are silent about the issues at hand. Anyhow, I think it's very important that we understand what is currently going on in the world and adjust our mind for the war that we are in. It's very clear that the world is not going to go back to what it was any time soon. I just pray we stay strong, we stay united, prayed up, healthy, educated, mindful, thoughtful and anything else we can do to keep ourselves, those around us and our community uplifted and loved. PLEASE CONTINUE TO SPEAK YOUR TRUTH AND DISCONNECT WITH ANYONE WHO DOES NOT SEE WHAT THE PROBLEM IN THIS WORLD IS. If having a conversation about race with non- minority or anyone who get's uncomfortable when race comes up, recognize they are apart of the problem. CALL THEM OUT! EDUCATE THEM! Just remember however people choose to view the reality of world once you educate is up to them, and it's up to whether you choose to keep that in your circle or not. I'm open to talk to any and everyone on this topic. Please talk with me let's educate each other and really do our best to stay as strong as we possibly can. I encourage you all to continue to safely protest and be heard.
wit tha
most Love
Lex
༺♥༻
ARTWORK BY HECTOR D.S @7000GB
PHOTO BY COUGHS
LIL LEXI IN THIS BITCH THE MIX NOW LIVE
SOUNDCLOUD.COM/LIL-LEXI-IN-THIS-BITCH
OR
CLICK THE PHOTO ABOVE.
۵۵۵۵۵۵۵۵۵۵۵۵۵۵۵۵۵۵۵۵۵۵۵۵۵۵۵۵۵۵۵۵۵۵۵۵۵۵۵۵۵۵۵۵۵۵۵۵
YOUR NAME? TIFFANY☆HELENA
WHERE ARE YOU FROM? BORN & RAISED IN THE STATE OF NEW YORK.
WHAT IS THE NAME OF YOUR BRAND?
WHAT IS THE MISSION OF YOUR BRAND?
OUR JOB IS TO PROVIDE COMFY, FASHIONABLE CLOTHING BUT TO ALSO CREATE VERSATILE PIECES. (COMING VERY SOON)
​
WHAT INSPIRED YOUR BRAND?
I HAVE ALWAYS HAD A PASSION FOR FASHION + HAVING A BORING ASS ECONOMICS TEACHER DROVE ME TO DRAWING LIL SKETCHES OF DESIGNS HERE AND THERE. I KNEW THAT I WANTED TO TURN THOSE SKETCHES INTO SOMETHING BIG ONE DAY. PEOPLE ALWAYS ASKED ME FOR STYLING ADVICE SO I KNEW THAT CREATING MY OWN CLOTHING BRAND WOULD BE A GO.
​
WHAT DO YOU DO BESIDES RUN YOUR BUSINESS?
BESIDES RUNNING MY BUSINESS, I AM AN ALL AROUND CREATIVE. I LOVE TO DABBLE IN LITERALLY ALL DIFFERENT FORMS OF THE ARTS. CURRENTLY, I HAVE BEEN FOCUSING ON BETTERING MY WEB + GRAPHIC DESIGN SKILLS.
WHERE CAN WE FIND YOUR BRAND?
CHECK OUT OUR IG PAGE @UNBORN.US + SHOP US ONLINE UNBORN-US.COM
SUGGESTED USER OF THE MONTH: UNBORN.US
SUGGESTED USER OF THE MONTH:

UNBORN.US
NOW INTRODUCING
PURE INTENT
♡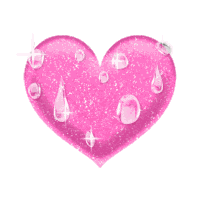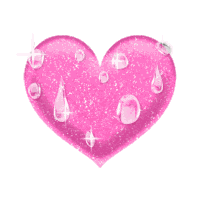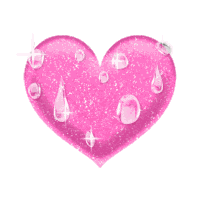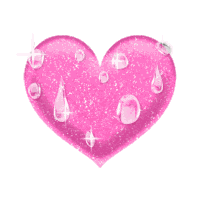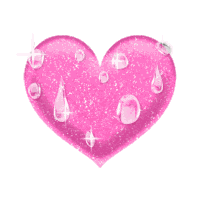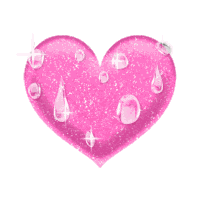 keep up with us on instagram.com/pureintentcorp
shot and edited by coughs
DIE4MYBITCHDIE4MYBITCHDIE4MYBITCH
DIE4MYBITCHDIE4MYBITCHDIE4MYBITCH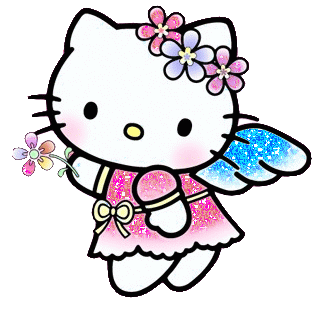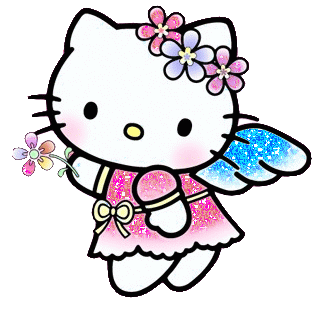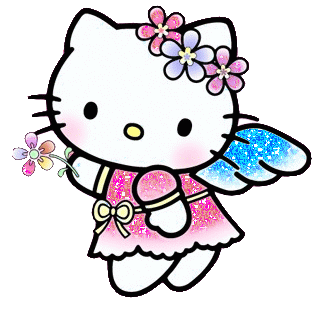 It's one of my favorite baby keem songs. As soon as I put it on I automatically feel like I should be driving down PCH with my bestfriends. The song really is euphoric. But the word honest has been in My head and heart the last month. This quarantine has really given me time to be honest with myself. My life is usually so fast pace, it's one thing after another. If Im not dJing I'm most likely with my bestfriend as she's dJing, which allows me a lot of time to be distracted and push all the things i need to confront in my life to the side. But this Quarantine let me tell you has given me so much time and space to be completely honest with myself, with the things I've been avoiding. I've been so busy with life that I've fully pushed to the side for way too long. Being honest with yourself is so important. Other people can lie to us daily and convince us of what they want, but what are we convincing ourselves of? Overall, I've never felt so much self love as much as I've felt in the last 30 days. All it took was me really taking the time to sit and reflect, journal and be hones, and this honesty is in any area of life. It's OUR CHOICE GANG! TAP THE FUCK IN. AND LOVE YOURSELF.
find your wings, you're too fuckin young.
SUGGESTED USER OF THE MONTH:

TERRICLOTHING
SUGGESTED USER OF THE WEEK: TERRI CLOTHING
YOUR NAME?
Alyssa Jo Marquez
WHERE ARE YOU FROM?
Long Beach California
WHAT IS THE NAME OF YOUR BRAND?
Terri. It's named after my grandmother who passed away.
WHAT IS THE MISSION OF YOUR BRAND?
The mission is to be comfortable, confident, and versatile through clothing.
WHAT DO YOU DO BESIDES RUN YOUR BUSINESS?
Besides running my business I'm keeping myself distracted in anything else creative. I love taking photos, djing, cooking, art & film, and going on adventures.
WHERE CAN WE FIND YOUR BRAND?
Instagram @terri.designs
u should wanna go an live ur Life✰
u should wanna go an live ur Life✰
u should wanna go an live ur Life✰
♥*♡∞:。.。HELLO APRIL FIRST。.。:∞♡*♥
It's so hard for me to comprehend April is already here because march was pretty blurry for me. with the world being on hold i haven't being keeping track of the times or days, but I do need to start. It's so hard to accept when things were perfectly normal and then out of no where BOP! Life is on hold. The world is on hold. But the last few days i've really been understanding that being sad about it isn't going to change anything! I fully have the control to make the best out of what's going on right now. How are you all holding up? For the most part I feel like we're on the same page but regardless it's still a difficult time for us all. I mean this is the first time Coachella has ever gotten postponed. The first time for a lot of shit but let's pull it all together and utilize our time, as best as we can. Here is a list of things i'll be doing this month if any of my gang wants to keep up with me.
THIS MONTH
4/1 B4BYLEXIG1RL INTERVIEW WITH VOYAGELA MAG
4/1 NEW TOP 8 & NEW MIX ON B4BYLEXIG1RL.NET
4/9 STREAMING LIVE ON TWITCH
4/15 NEW TOP 8 & LIVE MIX ON DASH RADIO
4/17 HEREISWHEREUWANNABE MIX
4/22 STREAMING LIVE ON TWITCH
4/27 KODAK VS. 21 SAVAGE MIX with TEEMAK
twitch.tv/b4bylexig1rl
★LETSGO★ FTF MIX W/ TEEMAK HAYES
I SAW THESE BEAUTIFUL THINGS ON MY NATURE WALK YESTERDAY
HAPPY SAINT PATRICKS DAY
༺♥༻
HAPPY SAINT PATRICKS DAY
༺♥༻
PHOTOS BY EYENZSI RENEAUX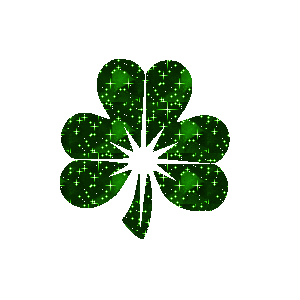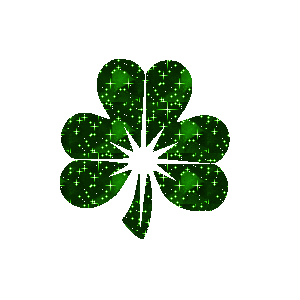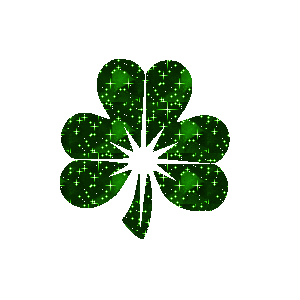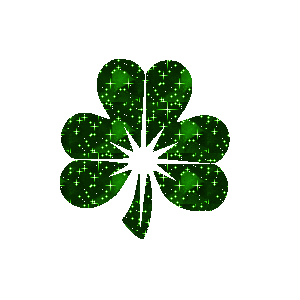 SUGGESTED USER OF THE WEEK:

210AM
NAME: Abigail Gannon
WHERE ARE YOU FROM? London born, New York based.
WHAT IS THE NAME OF YOUR BRAND? 2:10AM.
2:10 rooting from Ephesians 2:10 NLT - "For we are God's masterpiece.
AM short for Abigail and Melisa, my business partner and best friend.
WHAT IS THE MISSION OF YOUR BRAND? MASTERPIECE (N.)
"A WORK OR PERFORMANCE OF A MASTER, A PIECE OF WORK OF SURPASSING EXCELLENCE,"
2:10AM aims to be an online shopping destination with an eclectic mix of fashion forward styles. From that piece that makes a statement and causes heads to turn to something you love so much it becomes your every day essential. More than a love for fashion, we strive to help you cultivate and embrace your own personal style. There is something for your wardrobe to help ensure that you feel the like the masterpiece you really are when wearing. Not only an online store, but an experience when shopping and tapping in to our online community, interacting and staying up to date with our latest drops.
​
WHAT DO YOU DO BESIDES RUN YOUR BUSINESS?
I also model with Wilhelmina and enjoy staying active and traveling.
WHERE CAN WE FIND YOUR BRAND?
Shop online at www.210AM.co.uk and follow us on Instagram @210am.co.uk
ROOOOOOONNNNNNAAAAAAAAA????? *SOULJA BOY VOICE* Like dead ass tho, this shit fucking sucks. Not only is this virus very real and hurting people, it's effecting EVERYBODY's everyday life no matter where you live or what you do. When we first heard of the virus we didn't take it very serious. Even now many people feel like it's just a flu. Our generation tends to make a joke out of everything and I defiantly have laughed at the jokes on twitter but alot of our generation made many valid points. Like how this is a great time to really get focused and get connected with your self spiritually mentally and physically. Although it su