WHO? ME?
​
LEXI
21
LOS ANGELES
​
AKA
B4BY-SHEGO-G1RL
WADSSUP BAYBEEE! b4bylexig1rl here. and i'm here to turn this function out. I'm 21, and the oldest of 7 siblings. i'm 5'2 -but fine 2. i created my website to focus more on influencing young women and whomever else through creating shit, being myself, piping up and giving back. and since i've launched i have thankfully been able to do so build on that idea and this platform. but like who is she? whoo is the girl behind the videos? and the graphic art? WELL IT'S ME ALEXIS and i'm really excited to get more intuned with my b4bygang and really display who i am as an individual that'll inspire you all to do the same. I invIsion life with lexi to be a source for you all to walk thru my creative processes, thoughts and everyday life here with me. a goal that's important to my heart is changing one life at a time. whether it's thru my art, videos, penpaling or being with me in the flesh. we all have purpose and reason to be here on earth and together, we shall prosper. below you'll find more information about me and how/why I do things. I love all my b4bygang and I want for you all to interact with me and continue going hard for the gang.
WHAT IS UP B4BYGANG? thank u all so much for joining me. i'm so excited to finally roll this out and truly interact with the g4ng. here are some general facts about me that you may not know. My name is Alexis, but i go by lexi. I'm the oldest of 7 brothers n sisters, I'm 21 and my lucky number is 7 because well it's 17 letters in my full name and my birthday is 7/17. i was born in northern california and raised both in the bay area and LA. they both equally have made me who I am today. i recently relocated to atlanta, however I'm still lucky enough to go back to LA as often as i please. i created b4bylexig1rl.net as a platform to showcase what it is that I'm doing and what other's are doing too. regardless of what anyone's craft is i like to share it here. as i seek to give back to my community thru art, being myself, making cool graphic shit and bringing people together life with lexi was created to show u visually instead of something typed. it's much easier to show you rather than tell you so please, join this journey with me as we go crazy and see what the #B4BYGANG is REALLY about .. . ..
who are you when
nobodies watching?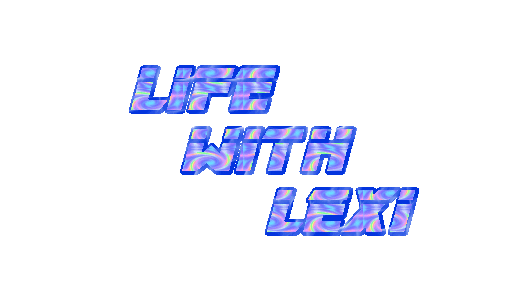 instagram.com/b4bylexig1rl
youtube.com/b4bylexig1rl
twitter.com/b4bylexig1rl
where did the #b4by
angel

vs.

devil

come from?
this process was so fire. i started making shirts originally for my homegirl and grandma. i would doodle little designs on pictures of me and give it to them. once i realized that people actually wanted to wear these shirts other than the people closest to me, i started to take making actual designs for random ass pictures of me. so as I'm in the process of building my website, i started to mock up some new designs. the first like 200 times i hated every design that i made because it just didn't make sense. at this point i already had release dates for my website, the shirts and a photoshoot set up for the site. the morning that i had to turn in the designs to be printed, it dawned on me.. this is a lot easier than i think it is. some days i feel like there are demons really trying thier best to bring me down and out of my character. and the angel is who i am most of the time. when im not distracted by demons even with halos. and so boom amber and i had been together for a week straight just trying to cook up some fye shit. the morning of my deadline i'm laying down and it clicked. so i made it and there it was- angel b4by vs. devil b4by. i got them printed and they came out sooo sick. and since a lot of my work is very inspired by my childhood or just true lifestyle i curated the whole shoot with my homegirls i graduated high school with it was tight.i love doing things with a true purpose to myself. not for sales nor popularity but the importance of doing my first release with people that have helped me grow and was friends to me since I was 16 really meant a lot to me. below are pictures n videos from the process are below.