A NEW TOP 8 ONA THURSDAY?
so as you all know, my first show was exactly one week ago. first of all i was dead nervous. playing my first show with my friends all coming freaked me. overall i had hella fun and truly knew this was something i'd be doing for a long time. but i wont sit here and act like everything was perfect! MY FUCKING PALMS WERE SWEATY AS FUCK. my bestfriend told everyone that i was good as fuck so i was feeling really under pressure. I honestly was dumb fucking nervous but I still pushed through and finished my set. Let me not forget to mention my mom and grandma popped out and everytime i look them hoes was bouncin lmao. But I truly cannot wait to see my progress and although I did really good for my first set ever there's always going to be room to
grow and now that my first show is
complete it's time to take that starting point and only move up! Also s/o to my friends that came- yall are real ones and i love u. real love real support and that will never go unnoticed.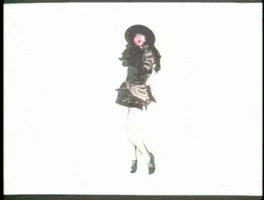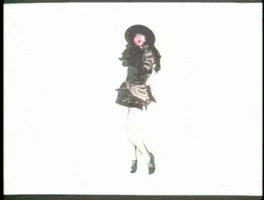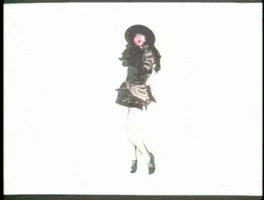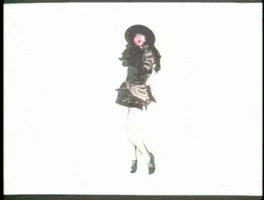 SOMETIMES U GOTTA CLOSE A DOOR TO OPEN A WINDOW.
This is one of many lines from Igor that had me like.. damn thats crazy but true. It actually made me reflect on my life like crazy but this is an album review so let my carry on.
Let me start by saying I always listen to albums from the beginning to the end- simply because I want to feel what story was being told. There have been many times that I have listened to albums from beginning to end and didn't feel anything nor feel like it even created a full story or made sense… BUT THIS SHIT RIGHT HERE…… BOIIIII! WAS IT A FUCKING STORY. From start to finish you can really understand what picture bro was trying to paint. & I felt it on a completely different level… The Love & the Love Lost…. Falling in love- feeling like this is forever.. being completely & utterly in love and vulnerable to someone and going through this whole process to at some point realize this shit isn't what I thought it was… to the point of making yourself believe something and then one day.. u understand that it isn't that. From EARFQUAKE to I DON'T LOVE U ANYMORE.. and everything else before and in between I feel the pain, passion and pleasure. We can't forget how amazing the whole tape sounds sonically and creatively. Tyler is a true ARTIST (AR-TEEEST) Genuinely. He ensemble the whole entire project. That means so much because bro really puts his ALL into everything he does. REAL PASSION. REAL LOVE. This whole project gets an 11/10 from me and I appreciate this so so much because well? BRO SNAPPED. Love you Tyler can't wait to hear this shit live.
06
AS WE PROCEED TO GIVE YOU WHAT YOU NEED. . . .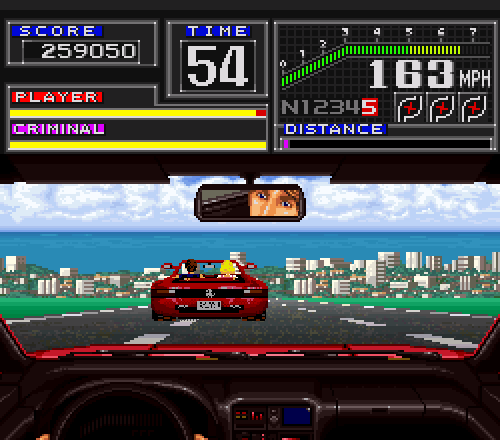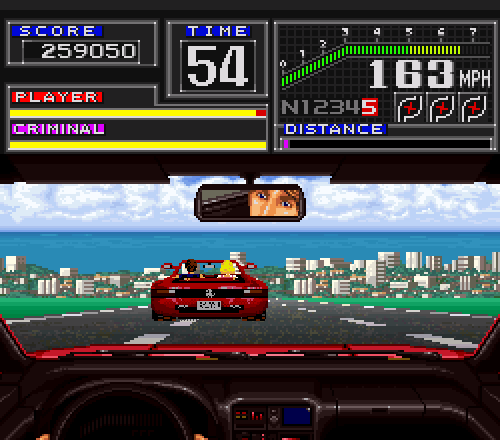 What attitude are you waking up with every morning? I wanted to touch base with the gang about our attitudes this week. Something I learned recently is that your perspective & attitude have a lot to do with each other. Depending on your perspective of life will determine your daily attitude. But our attitudes are far more important than we realize. Just think about when you're at a restaurant, nail shop, a store, school, the workplace and someone has a bad attitude? 9 times out of 10 you aren't going to go back to that place for that service or if you have to return you are going to do what you can to stay out of the way of people with sour attitudes. SO with that being said it's extremely important to know where your attitude lies and how you want to be remembered everyday. Do you want to be that person who always has a bad attitude and let's everything bring them down or do you want to be that person with the infectious attitude that nobody ever forgets. It's our choice everyday, what our attitude is going to be. We literally get a fresh start everyday. I know we are all going through something in life that doesn't make it the easiest to have the best attitude everyday but by us making the choice to remain at peace and positive everyday I promise it'll make a dramatic difference in your everyday life. I'm only speaking from experience. And I truly want every member of the B4BYGANG to have a angelic attitude that will never be forgotten! I love you all so very much. Let's kill all of our problems in life w its kindness and keep fucking grinding.
lexi's love 4 music~~~[enter here]
so I've been in love with music since I was a little baby. from my younger days of being a dancer, to DJING my high school parties, to working as an A&R & aristist development and finding talent- music has always played a huge role in my life. But I want to talk to you all about how I got into DJing specifically. In high school I always walked around school with a speaker & I threw a lot of parties and would always play music, have playlists and just be a source of turnt music. Around junior year of high school, I got my first DJ control. I really had no idea how to use to but after watching tutorials and asking some of my homies in the music department; I learned how to do the basics. ( Music department because I went to Performing arts highshcool) But after high school, I got into a job that required me to basically be working all the time, so I didn't really have much time to focus on me. Nor was I super confident to do it in the real world so I just pushed it to the side for a really long time. At the top of 2018, I started fucking around with the DJ control but still had b4bylexiigrl.net as my main focus so didn't take it too too serious and kind of stuck to studying and making videos and doing what I did best, creating content. But after a really FUCKING TOUGH YEAR- I started to evaluate my life and what I wanted to do, where I wanted to be in life and wrote down as one of my top goals to take DJing serious as fuck this year and at the 1st day of 2019, until now I practiced every single day. At first I would just play to myself. Then when I go better I started to play in front of friends, invite them over and really just mix shit. I knew shit got real when I was reccomended to boiler room by my bf. So at that point I started to take it even more serious. and then my best friend who is a DJ started to teach me even more shit & that consistency landed me my first show this week and I'm so fucking stoked, that the time is here. I'm so excited for this journey especially cause music and mixing is what truly pulled me out of my depression this last year. I love you all & thank you for your support and I can't wait to turn this function out.
SEE UR BEAUTIFUL FACES ON THURSDAY.
05
WHAT'S NEW IS MUSIC THIS WEEK?
here come's the cowboy. so we know how much I love Mac DeMarco. I was so stoked to hear his latest project. I will say the first single I heard off of it was extremely repetitive and set the tone and expectation for the rest of the project. The overall tone of the project was slight depression and remember the day's before he really became famous oh and living up to the expectations put on his name. Overall it's a pretty mellow album. He really gives us his true heart and where he's at in life with balancing the fame and just making music. I don't feel like there's a true Mac Classic on this album but there is alot to appreciate. You can hear real life birds and rain in a few tracks because he records on tape in his garage. My favorite Track is Choo Choo because it really surprised me and I love the how upbeat the track is. Overall the sound is different like usual but Grade A, because of his Artistry. I love u.
NEXT THURSDAY. 5/23______
softiworld.softiworld.softiworld

.
there I said it. Fear isn't real. Because it 100% is not. It's a choice. I did a poll on my Instagram, asking if fear was real. 58% of people said yes. & to be completely honest I don't even wanna type about this. I want to make a full forced video talking about how it's not but since this was apart of my plan this week, I shall continue. First and foremost it's pretty straight forward. We literally create our own reality. If you say your scared of something you become scared of that thing. If you choose to not be afraid of it, you won't be. It's like no matter what you have the ability to create how you really feel & the only thing that will stop you is you. and what's unfortunate is that we were all taught that fear was real so we're literally in our own way of what could reality could truly be. It's 100% a choice and I don't have as much to type about it as I thought I did, but that's Ok, because I have more to say via video & would like to know your take on it.
new playlist & visual this Friday.
04
IT'S MAY. WHICH MEANS......
.......SUMMER IS ALMOST HERE.
LET ME TELL YALL... HOW MUCH OF A TRANSITIONAL PHASE LIFE IS RIGHT NOW. The last few months have been sooo abnormal for me just adjusting to all the changes that are happening in life, and the more I talk to friends I realized a lot of us are going through this period. Whether it's getting out of school and now your ready for summer break or... your getting started in your career or getting rid of people- shit is just changing. Change is good though. In the beginning of this phase I truly did not see brighter days. I was so confused and wondering why so many changes were happening without my permission. and then there was God... like yoooo this is finna happen so you better hold on tight cuz I'm bout to shake shit up. and that's exactly what he did. I feel like this period hit me and others so hard because we often like to take control of our lives and plan so much of it out. So what I've learned to do is stop trying to be in control of my life when my steps are already ordained. Of course we should plan properly and do what we have to to sustain the kind of life we want to live.. but that planning is completely different than being a control freak. Sometimes in phases like this we can get really down on ourselves because we don't quite understand what's happening. Something that really helped me was prayer & meditation and not comparing where I'm at in life with anyone else simply because we ALL have very different lives and really different journeys. I'm now so grateful for this journey I'm on and as time goes on I see why things happened the way they did and I just keep trusting & believing in not only the universe, but God and knowing he is greater than me and shit is gonna work out how it's suppposed to. don't be afraid to LET GO.... of anything. bad habits, bad people or anything that may be getting in the way of your advances and personal growth.... I love you all fr and we are going to get this phase in one. Unity.
A few updates/announcements I have for the gang <3
​
First ~ I love ya'll but y'all knew this already
​
Second ~ I DJ my First LA show this month
​
Third ~ Mac Demarco & Tyler, The Creator are dropping this month - so expect reviews.
​
Lastly ~ I'm looking to grow the B4BYTEAM, with other creators - whether you do graphic arts, videos, music or anything related to what b4bylexig1rl.net does I would love to have you join us. Even if you have no experience and want to learn- I'd love to have you as well. Please email us at b4bylexig1rl@gmail.com if interested.
​
with the most love
​
~lexi
​
YOU KNOW WHAT IT IS, ANOTHER TUESDAY, A NEW TOP 8. So let's start with a little update here. Last week I wrote about Coachella but I've been having a lot of the gang write me and ask like where I've been and what i've been up too. So honestly I feel like I've been tucked away for like a year. Truthfully I got into a relationship and kind of put what I had going on to the side. I hadn't ever been in a real relationship before this, so I hadn't had to truly balance the two. But once I realized likeee woooooahhh WTF am i doing? I quickly put myself in check and started working on my self and my craft(s) 10x harder. If your an OG b4byGANGGEERR, you would know that I've been practicing DJing for around 4 years now. Off & On. I've had times where I was super on it and then I just got caught up with life and would push it to the side. long story - SHORT. I've been truly working alot on music, and bettering myself as an individual and really remembering what I came on this earth to do. So I guess you could say i've been more tucked away cause I've been going through a big big biGGGgggG transitional period and thank u 2 my gang whose stayed consistent through the process and fuck the bitches in my DMs talking about- UR LIKES WENT DOWN. lol. fuck the likes. ima do what i gotta do for my people whether something is "liked" or not. That truly motivated me to influence the world to not be so worldly. And with time everyone will wake up and see the bigger picture. I love you all and truly cherish your support. ESPECIALLY IF YOU READING THIS. YOU A REAL 1. Not just looking at a cute instagram picture. i really fuck with that cause it makes me realize that the people who are in my gang want and know more than social media and really want to make a change and i appreciate you.
let me know who u are. i wanna appreciate yall to the world. anyways to continue this week, I'm going to finally be talking about Nipsey & what I feel like I took and learned from him the most and how he was a real nigga, good man, good leader good father & HOW MISOGYNISTIC THE REST OF THE FUCKIN WORLD IS.
Ok, so I guess I'm finally ready to speak on Nipsey. When I found out he had passed I was in Georgia and couldn't really understand nor process it. When I went back to LA shit was so damn different. The energy was so low and lost and I truly couldn't believe that we lost someone so great. As a child I took death really hard. But the more spiritually awoken I get I've realized death isn't such a bad thing. But, you will feel ALOT of hurt and pain to the flesh because one day you have access to someone being there everyday and then.. poof. they gone. and even if you don't know them, It can still have a big effect on you if they influenced you in any way, shape or form. Gathering my thoughts over the last few weeks have been INSANE because of how much stuff you learn and realize when someone passes. from all the BILLIONS of people mourning him. including Barak Obama. To his funeral being held at the staples center, to all the videos that are being resurfaced of him really putting us all on game. what you call a real nigga. Someone who has alot of knowledge and is willing to share it with us. Understanding and learning what a powerful individual really allowed me to reflect. Reflect on what kind of leaders our world needs, reflect on how we could educate ourselves more daily, and so much more. I could sit and ramble on about him and his legacy, etc. We all know how much he did for not only his community but for the world. So I'm going to attach some videos of him below that I really study. I'm praying for his wife & family, and loved ones. Rest in Power my dude, you did it RIGHT.
songs for your spring time.
1. diamonds v1 | jaden smith 9. hyyerr | kid cudi
​
2. fell in love with a girl | the white stripes 10. float on | modest mouse
​
3. blue faces | mike sherm. 11. go all night | keala
​
4. shook ones, Pt. II | mobb deep 12. move | edward killingsworth
​
5. at the trap house | young nudy 13. champion | travis scott and nav
​
6. oohchie | nas 14. the way | dom kennedy
​
7. if you were mine | nipsey hussle 15. airborne aquarium | currensy
​
8. interlude | nav
16. don't you sage | the gemini
lastly, I hope y'all fucked wit this week. I know I was meant to talk about misogynists and my views on that tonight, but I wanted to do more in depth research because I also wanna talk about women misogynists and being misogynistic towards one another and stuff. so next week that is what I will start with, tons of facts - reasearch and opinion. love u all. on the gang.
​
xx lex
WHAT TF IS + GOOD MY B4BY
HI MY BABY! WELCOME! I KNOW IT'S BEEN A WHILE SINCE I'VE LOGGED ON HERE, BUT I AM BACK & BOIIII DO I HAVE ALOT TO TELL YALL. THIS WEEK I'M GOING TO LET YOU ALL IN ON MY COACHELLA EXPERIENCE. THIS WOULD BE YEAR 5 FOR ME AND LET ME TELL YA'LL I'VE NEVER EVER EXPERINECED IT LIKE THIS BEFORE. SO I'LL START FROM THE BEGINNING OF OUR TRIP TO THE END. THIS YEAR I WENT WITH MY TWO GOOD FRIENDS ANISA AND ANGEL <3 LET'S GET STARTED.
​
THURSDAY: ROAD TRIP/SETTLING IN.
Ok, so boom. Thursday was our travel day. The oringal plan was to leave LA to Palm Desert at 1:15pm. Being that my hair appointment took longer than normal etc, we didn't end up leaving until 2:45 :-) and in SOCAL traffic that's like leave 4 hours late. So we finally all load up in the car and stop to get a snack at lassen's natural and health foods store and got some smoothies n shit! so boom finally we get on the road! it took us 4 hours to get there like deadass. it was orignaly supposed to take us 2 hours and 15 minutes. So after forever we finally arrived and checked into our beautiful vacation home. After checking in and unloading our bags we left out and picked up our passes, bought hella food n liquor & basically took care of every errand so that we didn't have to do any of that the rest of our days. so that first night we were done running errands by like 10:30p and we all went home, unpacked and showered. After that we got stright to it. We made some margaritas set up the turn tables, got to spinning and having a good ass night. Anisa fell asleep super early cuz she came from NY and she had been traveling alot lately. so angel and I stayed up all night getting lit and going back to back. this night was my favorite cuz it was really calm and relaxing.
above: me pumping gas 1/2 way there.
below: when the host left the crib.
above: our back yard view
below: me & angel taking shots.
COACHELLA DAY 2: GO SOFTI/
THIS PLACE IS EVIL.
hello, hi b4bylexig1rl here to give you what you came for, and to tell you this spring forward shit has me fucked up - to the fullest. ENJOY MY B4BY.
THE PHOTO IS SO SELF EXPLANATORY BUT IMA TALK MY SHIT ANYWAY. I'll be the very first to admit it's not always easy to believe in yourself. Especially in our generation. It's so easy to log on to social media and get discouraged and feel like you aren't where you should be and a whole bunch of insecurities, self doubt, and bad thoughts will start piling up. This isn't a good feeling or a good space to be in, but the truth is we all deal with it. It is however extremely easy to get out of the self doubt stage and stay out. The first step is to LOVE YOURSELF. declare the love you have for yourself and understand there is only one you for a reason. YOU are here on earth with a mission and a purpose that only you can fulfill. loving thyself is the first and most important step because when you have DECLARED that love you have for you, it's less probable for you to doubt yourself as much. The second step is ACTUALLY believing in what your dreams are. i emphasize actually because we sometimes have big plans and dreams and don't believe in them, but they major key into your dreams coming to pass is TRULY believing. The last step is NOT GIVING A FUCK WHAT ANYONE ELSE HAS TO SAY ABOUT WHAT YOU HAVE GOING ON! I mean let's face it everyone has opinions. But are the opinons helping you get to where you need to go? Are they putting money in your pocket? Are they satisfying your needs? Teaching you anything? F U C K NO.SO MY B4BY follow these steps and you will be back on your feet in no time. & if any of you ever need advice or anyone to talk to, please email me. I always reply. b4bylexig1rl@gmail.com
xx LEX
TUNES I'M LISTENING TO THIS WEEK
chase a bag,
don't worry
bout what
i'm doin.
i hate when
i get up and
the bitch ask
where u goin,
ONA DEAD LOCS.
HELLOOOO MARCH. HELLOOOO INTERNATIONAL WOMENS MONTH, AND HELLOOOO TO YOU TOO.
I had to use that picture cuz dAmN!!!!!! It's ALREADY MARCH! like i said this system called "time" really blows me, because it happens all tooo fast. But Serious question, Do you believe in luck? Because I don't, and since Saint Patricks Day is coming up, I thought what a perfect time! Okay so "LUCK" what is it exactly? the webster definition is success or failure apparently brought by chance rather than through one's own actions. Alright cool, that's good to hear. BUT I'M NOT GOIN!!! I truly believe that luck isn't real. I mean it possibly can't be. Think about it, someone might say "I've had bad luck my whole life" but the truth is they haven't had bad luck. "Bad" things happen to all of us but when you constantly go through terrible things, you have to start looking at what YOU'RE doing wrong; simply based on the fact that you will RECIEVE what you're putting out into the universe. and that's law not luck. And whether things are going REALLY well or not so well it's all a blessing. BUT LUCK doesn't exist. We create our own truth's of what goes on in our world no matter what! & with that being said I love you guys, let's get to this content and remember to COUNT our blessings! Happiest National Women's Month, May all my ladies keep doin tha damn thing.
NOW INTRODUCING, ONE OF MY FAVORITE DJ'S,HU DAT.
AN EXCLUSIVE HU-DAT INTERVIEW W/ B4BYLEXIG1RL
1. What is your stagename?
Hu Dat, it comes from my last name which is Hu. I just tried to think of something clever with my name, and it ended up being more perfect than I thought because I realize I'm a minority in my scene. No one expects a small asian girl to be playing all this hard-ass trap music, so people be like "who that??"
2. What is your favorite thing about Djing?
I love the rush and the energy it gives me. Energy transfers are real. When the crowd responds well and are positive and dancing, I can really feel that shit and get in a zone where I play back and forth with them. I play a song and give them energy, and in return they are also giving me back that energy and confidence to keep killing it and it's just one big vibe in the room where everyone is on the same page and for a moment we are stress-free and enjoying ourselves.
3.How long have you been a DJ?
Around 5 years, I started for fun senior year of college and was DJing frat parties, house parties, and ratchet college clubs. Then I took it more seriously after I moved officially to NY. It didn't really get poppin til after I was in NY for 2 and half years, that's when all the connections I was making were starting to hit me up.
4.What's it like being a woman in the music industry?
It's super dope but there are definitely more hardships than advantages. The most common hardship that I've personally experienced as well as lot of my female friends in the industry is that we don't get the respect we deserve. In most cases we are still viewed as less than a man, so our opinions are not respected and we get overlooked. Then we also have the classic case of "oh she's hot let me pretend to help her out business-wise but really I'm just tryna hit." A lot of times guys don't take you seriously when in reality we just have the intention of working and learning, not sexually. Then the pay is also usually unequal between males and females, I can go on and on about this actually so I'll stop but I just want to say as females we need to support each other and lift each other up. We already go through a lot of bs as is so it's important that we don't bring each other down more but instead help each other. There's room for all of us to win.
5.What was it like pursuing music coming from a family who is straight edge?
It wasn't easy. I'm very blessed to have very loving parents, so they love me no matter what I do. But they always remind me about other career options and that my career route is unrealistic and to have backups. I love them a lot so I do think about going back and doing what I majored in a lot, but music is such a passion of mine it's been impossible to let it go.
6.How did you start off DJing?
I started just for fun while I was in college. I was very social and had a lot of friends so people were coming in and out of my apartment to hang and I would just be playing music in the back. My friends all loved my music taste and encouraged me to try DJing. It was never serious for me but I know I loved music so much I considered it my passion. So I thought about it a lot, then after college I moved to NY to intern for a promoter company called MeanRed and everything started falling into place eventually.
7.What made you finally call yourself a DJ?
When I got my first venue gig in NY! I opened for a house artist at Output club in Brooklyn, and at that time Output was one of the best clubs in NY. Diplo, Skrillex, deadmau5 every big name has DJed there before so that was when I was like "ok, I can call myself a DJ now."
8.What advice do you have for women that want to pursue their DJing career?
Just go for it! Don't let anyone or anything discourage you. Be confident, and be patient too. Results will take some time to see, but you'll see them with consistent hard work. You won't get anywhere if you are comfortable, you have to push outside your comfort zone. I would love to see more lineups featuring equal females and males one day, with females getting the same font size as males and the same placements on the flyer.
9. What difference do you want to make in your community?
I just hope to inspire people to go for their passion and also to push people's mindset about music. I've had a lot of girls come up to me and say that seeing me work at all these cool events inspire them to get into DJing, and that means sooo much to me. As for pushing people's mindset about music, I say that because there are still so many people who listen to only radio music. Which is fine, but it's kind of sad because there are so many great artists and music out there that don't make the radio. So I just hope to expand people's mind and encourage them to discover other artists and go out of the box. A lot of people say they secretly shazam my songs during my sets which I love hearing, because it feels like I'm more of a music educator than a DJ.
10. How often do you have shows?
It really depends, some weeks are hot some weeks are chill. But usually I DJ at least 2-3X a week. Sometimes I have 3 events one day, other times I only have 2 events a week.
11. Where do you see your career going in the next few years?
I see it continuously going up and up and up! I'm always expanding and meeting cool new people, so the possibilities are endless. I want to do everything: I've been teaching myself how to produce, write songs, and create graphics. I would also be happy working at a dope label and helping artists and brands grow and succeed. So keep an eye out for me, my goal is to keep making positive impacts in the scene as well as in humanity! People can get caught up in this "clout" scene and forget that being genuine and kind to each other is what helps push the world to be a better place.
EXCLUSIVE B4BYGANG MIX
-
HU-DAT
00:00
TO SEE TOP 8 : ARCHIVES
CLICK BELOW
FLOWERS
-
B4BYLEXIG1RL.NET