TO ALL MY MEN AND WOMEN OF THE B4BYGANG, UNDERSTAND THIS AND BELIEVE IT. SHOW UP AS HIM OR HER EVERY DAY. DO THA DAMN THING.
HOW IS IT THE END OF FEBRUARY ALREADY? :((( TIME REALLY FLIES. It makes me think time doesn't even exist, how fast shit moves it's really just to keep order on this realm but that's a different story for a different day! On this week on learning with lexi, I wanted to chat about the twee t i posted above. Visualizing your highest self, and showing up as them. Not only do we need to visualize our highest and best self, we have to believe it. Believing in it, is the key. Visualizing is a powerful tool to manifesting but it's nothinggggggg like BELIEVING in it. once the belief is there visualizing and becoming that is the EZ part. this is something i currently must work on every day until i become what i know i am. let's do this together. we always have more in inside of us than we think and it's important to remember that and push the limits of our conciseness and creativity. i love u all. LET'S START MARCH OUT WITH A BANG.
Preston (wavyyyp) I'm from Riverside , California , born in East Chicago , IN. I travel a lot , i meet Lexi through a friend like 3-4 years ago, we both have in common the idea of being positive , creating and just loving. I think we are loving people, I have my own business, i own a /after school program with my mom and aunt and i do tutoring for younger kids , and I'm in school for psychology, hopefully one day i can find a way to mix music and therapy. my goal is to get more people off of prescription pill medications and transition to more of a natural source like meditation, music, marijuana, and all other natural remedies in the world. my goal is to help people and make them feel better through the mixes i put together. It's more than just putting songs together, i want the listening to visualize the scene i tried to make. I hope the mixes can take you somewhere. Maybe somewhere that brings nostalgia, happiness, sadness, love,energy. Just something, we need to I feel this is for the real music lovers the ones that pay attention to the detail, the people that use music to get them out of a tough situation mentally and spiritually. If i can help the next man with that then i feel like i fulfilled my duties here on earth. I can't do it by myself the reason why I'm proud to be part of b4bygang
MY FAVORITE BOILER ROOM SETS ABOVE. IF YOU'VE BEEN GANG SINCE DAY 1 YOU'LL KNOW I STARTED "SPINNING" AGAIN, AND THIS IS PROBABLY ALL I STUDY. A LONG WAY TO LEARN BUT STARTING IS ALWAYS THE HARDEST PART. IM SO GLAD IM BACK N GETTING BETTER I WAS CATTING OFF BACK IN HIGH SCHOOL, SO LET'S FUCKIN GOOOOOOO!!!!!!!!! LIL LEXI ON THA STICKS HOE.
BREAKING NEWS TONIGHT ON B4BYLEXIG1RL.NET
WHAT REALLY HAPPENED WITH THE "ATTACK" OF JUSSIE SMOLLETT...
ALL ABOUT ISSA RAE... IS SHE REALLY "INSECURE"
MUSIC, LEARNING WITH LEXI & MORE COMING UP.
THIS WEEK ON LEARNING WITH LEXI:
Greetings Baby Angels. Thank you for joining me this evening. I've been getting alot of DM's and emails from the gang about me being MIA online. the GREAT news is, i am keeping up with the content on here. the GREATER news is that although i am not very present online anymore, i have been experiencing life and learning so much every single day and i love to share the life lessons i learn with you all. The last few months i've learned how important it is to STICK TO YOUR PLAN. we all go through times in life where distractions get thrown at us. the last 4-5 years I've been doing my best to work towards my master plan, but i won't lie i have had so many distractions along the way. it is ultimately up to us to stick to our plan or to feed into temptation. i'll be the first to admit i've gotten distracted so many times. sometimes by good things and sometimes by evil shit. the number one thing i realized is whatever YOUR plan is, is made for you for a reason. and whoever and whatever is made to be apart of your plan will be there. for example, fresh outta high school i was super into making videos but i was also into music heavy and i wanted to start DJing. long story short, I got my equipment and was practicing and learning alot for about 6 months straight. in this process i started working in the music industry and although this experience was life changing and fun i got distracted from what i truly wanted to do. and now i'm starting back doing what i truly wanted to do, when if i would've stuck to my plan i woulda been goin DUMB by now. LEARN FROM ME PEOPLLLEEE!!!let's stick to the fuckin plan and go 30!!!!!!! ON THA GANG!
XX LEXIIIII <3
new mix alert from wavy once again. all old skool slappers.
SO DID JUSSIE SMOLLETT REALLY GET ATTACKED?

LET'S DIVE IN.
SO BEFORE WE START I WILL BE USING FACTS FROM ABC AND MY PERSONAL FUCKING OPINION. SO WHEN THE CASE FIRST CAME OUT, I WAS LIKE DAMN!!!! THE WORLD STILL DOESN'T FUCKIN UNDERSTAND THAT WE CAN DO WHATEVER WE WANT, BE WHOEVER WE WANT WHENEVER TF WE WANT. AND IT REALLY BLEW ME LIKE ODEE.I WAS GENUINELY SADDENED AND CONFUSED ABOUT THE SMALL MINDED WORLD, AND IN THE PROCESS OF WRITING THIS T0P 8 THE NEWS CAME OUT, THAT JUSSIE PAID HIS TRAINERS TO DO THIS. SO I'M NOT GOING TO GO ALL IN CUZ MANS LIED!!!!!!!! CASE C L O S E D.
​
​
​
"WHY WOULD I LOVE MYSELF ON VDAY? IT'S SUPPOSED TO BE ABOUT FEELING LOVE FROM A LOVED ONE" ANNNNNNNHHHH WRONG ANSWER. Since primary school they've taught us that we're supposed to give away candy and cards to special people, like friends and crushes. unfortunately, as the years went on the demand to feel love from others and receive things has gotten higher and higher. SO WE AS THE YOUTH HAVE TO NUMBER ONE, UNLEARN THE BULLSHIT MEANING OF VALENTINES DAY AND SPREAD THE RIGHT VERSION. Which is truly loving yourself. why? well because when you love yourself the demand for love and attention from others become less. not at all saying that we shouldn't receive love and attention from others, especially when you love them, however if you have self love, you won't expect things of others and appreciate love and whatever else when you receive it. remember anything anyone else does for you is a choice not an obligation. this is something i learn how to do more and more every single day. no matter how much you love yourself now, there's always room to improve. anyways i hope my gang has an amazing week and continues to spread love and light to their peers.
love always
lex
i chose tracee ellis ross was because i've always looked up to her ever since the show, girlfriends. she has not only been an inspiration to me and my peers but she really wants to spread the message of being comfortable in your own skin. From the beginning of her career until now, I've been nothing but inspired by her and all she has done for the black community since 1996. she particularly stands out to me because she hasn't stopped working in over 20 years, she's mixed and following my writing last week, discussing how it was growing up mixed- she briefly spoke about in her younger days how being mixed affected her and her getting chosen for certain roles etc. Every time I watch Tracee on screen, whether she is acting, or just doing an interview she is always shining so bright. going above and to make sure she pops. being that i've always been in love with art and performing arts Tracee has been a HUGE INSPIRATION. let's go over some of her career highlights: in 1996, Ellis starred in her first feature film

Fan Harbor

and up until 2000 she starred in more films. in the year 2000 she landed the lead role of Joan in

Girlfriends

which lasted for 8 whole seasons. following the show girlfriends, ross got more movie and sitcom roles. in 2014 Tracee got another lead role in the show

Black-ish

which leads me to my next subject. BLACK-ISH. Alright when black-ish first aired I refused to watch it, and then one day I was at my Nina's and she was watching it and i laughed like never before. It was not only funny but it was true as fuck. True meaning, the subjects they talk about - like things that go on in the black community being upper middle class and having to make yourself relate to people that will never understand the way you live your life or do shit even though your on the same economic scale. The whole cast on black-ish is amazing but the fact that tracee hasn't stopped is so inspiring to me and makes me want to go harder. below is a video you haven't seen before.
here is a LOVE MIX by wavyp.
he did it again. thank you for setting the tone for this valentines day.
HAPPY BLACK HISTORY MONTH!
taking over in music this month, is my good bro, preston. he's been working on music since 2016 and he's really going crazy so from: WAVY P to: the b4bygang here is your 90's - 2000's mix.
what: some of my favorite black
leaders
where: b4bylexig1rl.net/t0p-8/in-detail
don't chase me bitch, chase yo dreams
okay, so b0oM. b4by-AnGeL-g1rL here to give you a weekly update. i should start by apologizing to my gang for being late on this t0p 8. i usually prepare 1-2 weeks in advance and have a whole schedule i stick to but i've realllllyyyy been spinning everyday. like that's all that i've been focused on. one of my goals this year was to actually take DJing seriously and that's exactly what ima do. make some fuckin noise. i've put it to the side for too long. but that is no excuse to not give my gang the usual weekly top 8! yesterday however (tuesday) was supposed to be a big ass snow day in atlanta and alot of schools and workplaces shut down. Nas and I were like SICK! let's take out the sled and go down the hill by the crib. but on mondAy night... i stayed up all night... waiting... for the damn snow. and nothing happened. . . but it did end up being a beautiful ass day so we decided to go outside and enjoy the beautiful ass "snow" day. which was a good time of course. I also tried this new taco spot which was phenomenal i believe it was called minero? I think? OH! AND !!!!! WE FOUND A PLACE THAT TEACHES U HOW TO STITCH AND SEW IN A CLASSROOM SETTING. so we're signing up for that too. Anyway, i've been finding a WHOLE LOTTA FYE ASS MUSIC FOR US ALL!!!!! ima share below but bare with me because it truly jumps all over the place cuz i just been going 30. how was everyone's first month of 2019 been so far? if you've used the planning module at all i hope you've found it useful. i want to tell you all whether your 2019 has been going good or bad please stay encouraged and inspired no matter how things may be looking right now, shit is going to get better even if it's already looking good, it'll get even better as long as you staying positive and spreading love like you supposed too. well join me below gang for our journey this week.
360's
after that - yaeji
all about love - kerri chandler
nobody - partynextdoor
III. Urn - Childish Gambino
basic need - tirzah
84 - digital nas
maybe - alina baraz
mr.loverman - shabba ranks
After binge watching the series "YOU" I absolutely had to make the theme "OBSESSED" this week. My understanding of how obsessive people can become is SCARY AS SHIT. There is are multiple levels of obsession.
The first version is like "OMG IM SO OBSESSED WITH THIS BOOK" you are clearly into something and don't want to stop reading,quit watching series or working on a project.
Another level of obsession is the Mariah Carey version "why are you so obsessed with me"where people envy you so much that they try to be you! Boarderline unhealthy obsession because there can only be one you! Do you remember the movie Obessed when Beyoncé screen husbands coworker was so obsessed with him that she was trying to take over her family pushing Beyoncé to kill her in order to defend her family? Now that
is the psycho killer crazy version. HOWEVER, the show "YOU" is REALLY FUCKING CRAZY. i'm going to leave a preview below for you to watch, if you have not watched it yet PLEASE DO. you will not regret it.
Let's dive in to our obsessions this week! Are they the healthy version which can drive your goals or are they boardering unhealthy mental health?
speaking of obsession, this last week i started to dj again and when i tell you it's all i've been doing i literally mean that. it's so much fun and music is such a beautiful thing i am not going to stop this time. i was on it real heavy in highschol and stopped a lil after but i'm not stopping ever again! this shit is therapy.
THIS WEEK WE'RE OBSESSED WITH:

PSYCHOSISTERZ
B4BYLEXIG1RL.NET PRESENTS: SUGGESTED USER OF THE WEEK
QUESTION AND ANSWER WITH THE PSYCHOSISTERZ
Q: WHO ARE YA'LL?
A: PSYCHOSISTERZ
Q:WHERE ARE YOU FROM?
A: ATLANTA
Q:WHAT DO YOU DO?
A:RAP/SING
Q:WHAT DIFFERENCE DO YOU WANNA MAKE IN YOUR COMMUNITY?
A:WE WANT TO LIBERATE WOMEN OF COLOR TO BE OUTSPOKEN AND BO$$Y ABOUT THEIR SEXUALITY

Q:WHAT CONNECTS YOU TO THE B4BYGANG?
A: WE'RE CONNECTED TO B4BYGANG BCUZ OF LEXI! COLLABORATING WITH OUR CONTENT/VISUALS MAKING THEM LOOK FYE FOR US.
UPCOMING EVENTS: JAN 25TH, LOS ANGELES CALIFORNIA (CHECK PYSCHOSISTERZ INSTAGRAM PAGE TO SEE FLYER)


SOCIAL LINKS:
YOUTUBE :PSYCHOSISTERZ
IG:@PSYCHOSISTERZ @JADATHEGR8 @GREENHAIREDBLACKGURL
TWITTER: @GRNHRDBLKGURL @JadaTheGr8
THIS WEEK WE'RE OBSESSED WITH:

PSYCHOSISTERZ
Future Hndrxx Presents: The WIZRD
Let me start off by saying I'M A BIG FAN OF FUTURE. i really connected to future the last few years of high school, especially when i used to smoke like every dam day. Anyway, I didn't even know he was dropping, but the moment i found out i was like sic, i'll write about it. i'm currently on song 15 and out of those 15 i liked this track called "Krazy but True" the most. The concept of the song is absolutely brilliant. He's really just speaking about his life and influence and that's so sick and speaks alot about where he's at with his life. after listening to the whole tape, i'll still say that song its the best. overall i feel like this review is biased as fuc because i really don't listen to this kind of music anymore, on the daily, like i will put on codeine crazy til this day and act like it's my first listen. so overall, i give thisan A for Effort.. an A forfuture still putting out music and putting time and energy into his craft. future will forever be a legend and i know it's like a million other people who loved this tape so yeaaa go CRAZY!!!!!!! WITH LOVE !!!
who is sailor moon anyway?
in Sailor Moon, Usagi meets Luna, a magical talking black cat that is searching for the Moon Princess. Luna reveals that Usagi is destined to save Earth from the forces of evil and gives her a brooch to transform into Sailor Moon. She asks Usagi to form the Sailor Soldiers, find their princess and protect the "Silver Crystal". As Usagi matures, she becomes a powerful warrior and protects her adopted home planet, Earth, from villains who wish to harm it. Usagi is depicted as usually carefree and cheerful, but with cry-baby tendencies that show themselves when things don't go her way.
1. Indian blue- fucc yo bitch
2.1TakeJay- This beat hit
3.Vixen ENT- I need that
4.City girls- Fuck that nigga
5.Swoosh- swoosh me up
6.Bounce it biggitty
7.Sissy Nob- Yo nigga wanna fuck me
8.Khia/and or icytwat- My neck my back
9.Young Nudy- Yep Yep
10.Gyptian- Non Stop Whine
11.Lud Foe- What's the issue
12.Vinny west- Too pLAyer
13.Lil B- Bitch Mob Anthem
14.Shy Glizzy- White Girl
15.Boosie Badazz- On that level
16.Boosie Badazz- Face Down
17.Young Curt- I needs no bitch
18.Bandgang- Freaky hoes
19.G Herbo- I'm rollin
20.Scale 10- Get Low
21.Lil Debbie/DebbieCakes- Don't hate
22.Chief Keef- Faneto
23.Trina- Look back at me
24.Soulja boy- Nureligion
25.YG- Big bank
26.Uncle Luke- Pop that pussy
27.PTF- Boss Ass Bitch
28. Sage the Gemini- Panoramic
amber's birthday playlist
suggested user of the week: ☆
​
WHO ARE YOU?
I'm Akua Shabaka. A fun, corky, funky individual that listens to a little to much jazz and trap. I'm that girl always talking about black people, buying another candle or eating Indian food.
WHERE ARE YOU FROM?
I'm from LA, living in New York now with roots in the South and Caribbean.
WHAT DO YOU DO?
I'm apart of the mother daughter design duo of the fashion label House of Aama, a creative/art director and model but most importantly storyteller. Then I dabble in photography, creative writing and styling.
WHAT DIFFERENCE DO YOU WANNA MAKE IN YOUR COMMUNITY?
I want to encourage poc youth to go after their entrepreneurial interest and to help facilitate structures and environments that help birth these visions.
WHAT CONNECTS YOU TO THE B4BYGANG?
Duality. Thats what I feel from the B4BYGANG. and pretty much that we're way more that meets the eyes. Yes we're cute but we're also shapeshifters, game changers and community builders through our unique talents and interest <3
A PLAYLIST OF YOUR OWN:
https://itunes.apple.com/us/playlist/b4bygang/pl.u-ZmbllBrt9KW5Ly
SOCIAL LINKS:
personal @shabakaaa
brand @houseofaama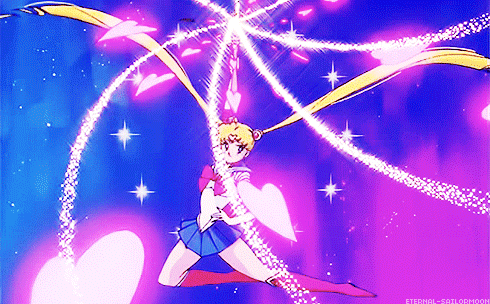 who are you when nobody's watching?
"Keep away from people who try to belittle your ambitions. Small people always do that, but the really great make you feel that you, too can become great" Facts.....this week I want to talk about ENCOURAGING THE DREAMS OF OTHERS. You may wonder how can I encourage the dreams of others if I don't even encourage my own dreams? Trust me when I tell you encouraging others will not only motivate the ones Around you but it'll genuinely help you even more.
​
A miss spoken word can crush ones spirit, while a thoughtful word can inspire a persons creativity. We often forget that we live in a world where anything is possible. The "impossible" is being done more and more daily. The media and the devil work overtime making us feel as if we do not have what it takes to accomplish our goals and our dreams are too big. BUT NEWS FLASH THEY ARE FUCKING WRONG!
​
In the 1stgrade most people are taught to treat others how you want to be treated and that same rule applies for encouraging the dreams of others. because you definitely want your dreams encouraged as well. First, we must understand that dreams are fragile. Never allow yourself to become a dream killer. Have you ever had a dream and lost it, because it looks impossible, feels impossible or others tell you it's impossible? Remember.... to lose a dream is a great loss.
Here are 6 steps to encourage the dreams of others and apply to your own dreams:
​
1.Ask them to share their dreams with you.
Everyone has a dream, but few people are asked about it
2.Affirm the person as well as the dream
Let the person know that you not only value his or her dream but that you recognize traits in that individual and you will do what you can to help them achieve it.
3.Ask about the challenges they must overcome to reach their dream.
Few people ask others about their dreams; even fewer try to find out what kinds of hurdles the person is up against to peruse them.
4.Offer your assistance
No one achieves a worthwhile dream alone. You'll be amazed by how many people light up when you offer to help them achieve their dream
5.Revisit their dream with them on a consistent basis.
If you really want to help others with their dreams, don't make it a one-time activity you mark off your list. Check in with them o see how they're doing to lend assistance.
6.Determine daily to be a dream booster, not a dream buster.
Everyone has a dream, and everyone needs encouragement. Set your mental radar to pick up on others' dreams and help them along.
As I said before we all learned at a young age, to treat others how we want to be treated. Apply this lesson to your life and the life of others.
​
with love
lex
​
don't you worry. i will not let you down.
WASSSSS THA DEAL GANG! HAPPY TUESDAY! It's finally 2019 and I will be the first to admit I've been feeling out of it lately. I am starting a new weekly segment, LEARNING WITH LEXI a journey of things we all come across daily or we all deal with and can relate to in some way, along with sharing life lessons that i'm experiencing along the way.
This week i want to cover emotional independence. It does not matter how many good things you have going for yourself It's so easy sabotage yourself. What does sabotage and emotional independence have to do with each other? If you aren't emotional independent you can sabotage yourself from reaching your max potential.
​
I have personally struggled with this over the past year; while on this journey to wholeness, I have researched what emotional independence is; I'm learning to strive for progress not perfection which will lead me to my destiny of balanced emotional independence.
Oftentimes we like to act like we're perfect and have everything under control, I'll be the first to admit that's not the case. How ever , once we're aware of what we're dealing with we can work on that bump in the road and go crAzZzy!!! Most of us fundamentally misunderstand emotional independence. We think it means not needing anyone or being alone. Emotional independence is nothing more than the power to make choices and the integrity to align those choices with our needs. I'm going to share with you all 5 Key steps to gain emotional independence I've found to be true:
​
1.You are responsible for your own emotions - meaning you—and not another person's words, actions, beliefs, or lack thereof—are responsible for how you feel at any given moment.
​
2. You are responsible for managing your own emotions - meaning the emotions you feel originate in you, it is up to you to deal with them and formulate a mature, healthy, and effective response—as opposed to simply reacting. In addition, if you consistently experience unhealthy emotions that influence your actions, it is up to you and you alone to manage your moods to minimize their destructive impact on the people you love.
​
3.You are never responsible for another person's emotions or for managing their moods -meaning It doesn't stop you from being sympathetic, empathetic, and compassionate when someone you care about is hurting. You can minister to people in distress, try to soothe their pain, and help them heal. But ultimately, any treatment you apply is topical, for external use only; it may alleviate the symptoms, but it won't cure the disease, and your help is a gift and not an obligation.
​
4. Never, ever take the bait - meaning people try their hardest to make you responsible for how they feel and what they do, especially when those feelings and actions hurt you. So don' t let up, EVER.
​
5. Practice consistency- consistency is the fifth and most critical key to achieving and maintaining emotional independence. You may fall short at times, fall back into old habits, get caught up or drawn into someone else's drama because it suits your own momentary needs, and begin to feel responsible for another actor's lines. We all do. When this happens, remember that you're the author, producer, and director of your own play. You set the stage. You cast the characters. You choose the part you want. You operate the lights and curtain. And you get to take the bow. It's your show and no one else's.
I just want you guys to understand what is possible with emotional independence and that it is a daily discipline . Some days will be easier than others. The challenges are just like weightlifting that help you to see how much you have grown!
I love each and every one of you in the b4bygang and can't express how important it is not only for me to share things with you, and plant the best seeds I can to help shape and form a solid culture of love!
click on my face to download the planning module.
★WATER BY G | LIL KEED
★CAN'T LEAVE WITHOUT IT | 21 SAVAGE
★CHASTISED | RODDY RICH
★ALL BY MY LONELY | LIL KEED
★TESTIMONY | KODAK BLACK
★4 MIN CONVO | A BOOGIE WIT DA HOODIE
★LESBIAN | METRO BOOMIN
★HABIT| LIL DURK
★KAWASAKI|88 GLAM
★IT'S A FLEX| 88 GLAM
★DROP TOP| 88 GLAM
★SHORTY| FUTURE & JUICE WRLD
B4BYLEXIG1RL
​
ANGEL
​
BABY WORLD,
USA
THE COOLEST WEBSITE IN THE
WORLD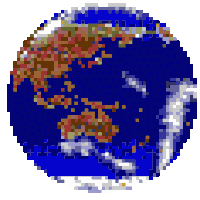 B4BYLEXIG1RL.NET WORLDWIDE
365 DAYS LATER....
STILL GOING CRAZY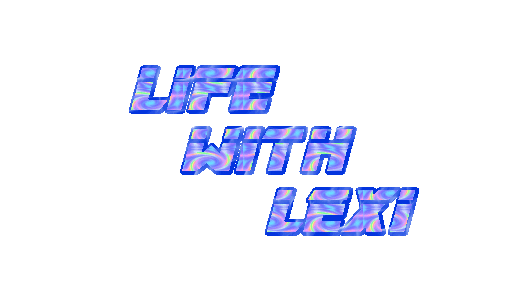 B4BYLEXIG1RL.NET WAS ORIGANALLY CREATED TO SHOW YA'LL WTF GOING ON, AND WILL CONTINUE TO DO SO. THE ULTIMATE VISION I HAVE WITH MY WEBSITE, IS TO BE A VIRTUAL MAGAZINE WHERE THE GANG CAN GO FOR CREATIVE INSPIARATION, DISCOVERY. MOTIVATION, ADVICE, AND OF COURSE TO LEARN. THE BEST INVESTMENT I'VE EVER MADE IS THE TIME I'VE PUT INTO THIS SITE. THE AMOUNT OF THINGS I'VE LEARNED FROM NOT ONLY WEB DELEVOPING & CODING BUT FROM THE GANG TOO, IS IRREPLACEABLE. WHEN YOU INVEST YOUR TIME INTO SOMETHING YOU BELEIVE IN THE PAYOFF IS PRICELESS . THIS IS ONLY THE BEGINNING AND THANK YOU ALL FOR BEING ON THIS JOURNEY WITH ME, WE ARE ONLY GETTN CRAZIER FROM THIS POINT ON.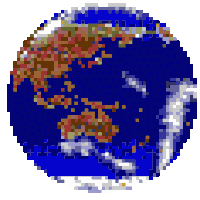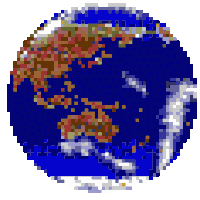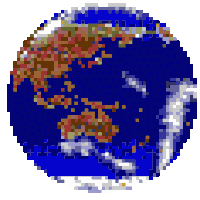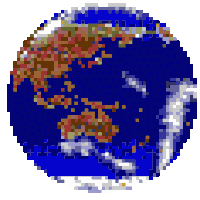 Okay, so where it all began.... well for the last like 4 years I've made photo and video edits just because (if you go down you will see some of the stuff I made in highschool) and last September I was in class (YES I TRIED SCHOOL) and I was making a photo edit and I thought to myself . . . I have all this fye shit and I do nothing with it.... soooo im gonna build a website. So I texted 2 people and told them what I'm about to do, build a website. bbut not just to display the work that I've done -- but to spread my light and love often because truthfully there is no real gain if someone can't learn from me. so the t0p 8 portal was made to share positive thoughts, motivation, inspiration and whatever I'm really into at the moment. making this platform was again one of the best ideas. the c00l shit tab is for the videos and pictures that I make, however I haven't uploaded much there. but the BEST is to come. the MERCH idea was the icing on top of the cake because I had made a shirt with my face on it in 2014. The first shirt I made was for my grandma. it said "NINAS GIRL" and 2 years later I stole it back from her and started wearing it. Once I started wearing it a lot, I would go and make random 1/1 shirts with me on it and give it to my friends. after a while a lot of people were interested in buying one. so my website was the perfect place to do so. being that the idea of what I was doing here on my website, was for the people - my community I made sure with every t-shirt sale I donated 1/3 to the GRMC, which is a shelter for battered women and children where I spent a lot of time volunteeing when I was younger. after months of planning and countless all nighters, the website was finally done and has been going strong ever since.
B4BY-ANGEL
VS.
DEVIL
TEE'S
RELEASED
FOR THE
LAST
TIME TODAY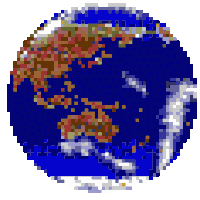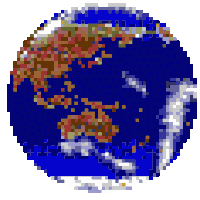 PULSEWIDTH || APHEX TWIN
GUIDEANCE || TRAVIS SCOTT
SMOKE|| YOUNG NUDY
YOUR TEETH IN MY NECK || KALI UCHIS
THOTIANA || BLUEFACE
HELL SHELL || YOUNG NUDY
SWEET SWEET || TRAVIS SCOTT
FREAKY FREAK || KAMIYAH
LOADED BAKED POTATO || YOUNG NUDY
LANE CHANGING || S.O.B X RBE
CITGO || CHIEF KEEF
​
​
​
​
​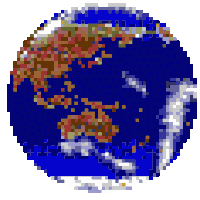 TO SEE TOP 8 : ARCHIVES
CLICK BELOW
FLOWERS
-
B4BYLEXIG1RL.NET