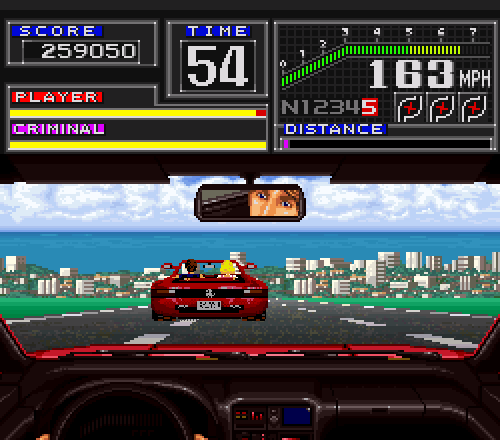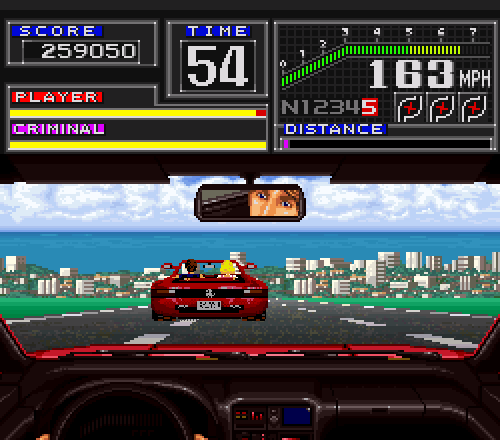 HAPPY HALLOWEEN MY B4BY! THANK YOU SO MUCH FOR STOPPING BY MY WORLD TO TRICK OR TREAT. AND YOU ARE 100% IN FOR A TREAT <3. I made a little mix for you all called the freaks come out at night. ENJOY BELOW.
spooky season is here once again and i'm actually kinda scared.
so look here's the thing. i kinda am really scared of scary shit and i usually indulge in watching the scariest shit, i go to all the haunted houses and scary activities every single year and toture myself. This year I will do the same .. .. and get scared again and be extremely dramatic and get my Adrenalin rushed like no other. October is such a fun month and now that I get to DJ a halloween party I'm forced to DRESS UP AND IM SUPER STOKED. This month I also have a really cool interview coming out, the freaks come out at night mix, and some really cool features on the top 8. Let's get fucking spooky people so I can get this out the way and be at Thanksgiving.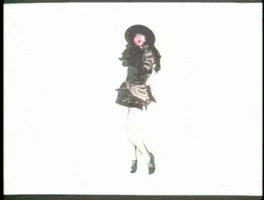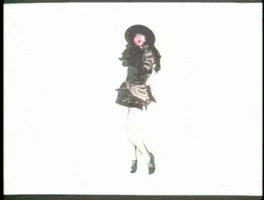 CREEPIN, BY PSYCHOSISTERZ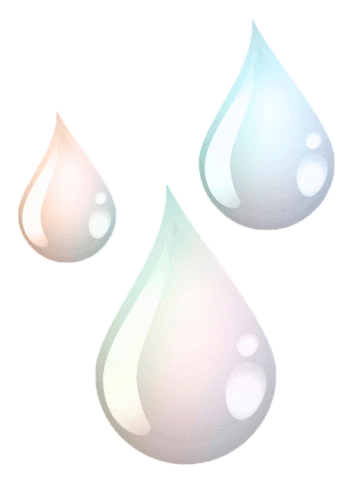 change is
better than
u think .
change is
better than
u think .
CHANGE ~ to make or become different. See growing up my perception of change was really interesting. This year, a lot of changes have been happening in my life and it's caused me to understand and accept change in a completely different light. The biggest way to grow is by change. I've experienced many different things in life and every time it forces me to change I grow in ways I didn't even think was possible. Whether we like it or not, things are constantly changing. My life got much easier when i began to ACCEPT changes instead of trying to prevent change from happening. I look at myself 6 months ago and look at myself today and I'm in disbelief of how much I've grown. This is really only possible when you allow it to. Maybe that VERY thing your afraid of Losing in life is what you need to propel you in life. This thing could be a habit, a person a Lifestyle. Right now is a beautiful time to accept change and Grow into all that God has created you to be. The time is now, I love you all. Change is GREAT. Remember that if you stay stagnant you can't grow.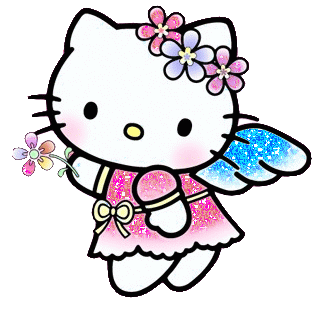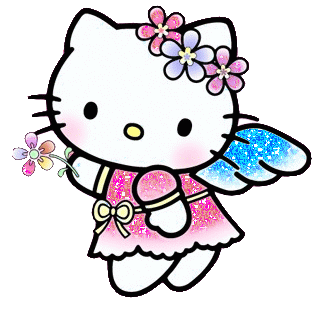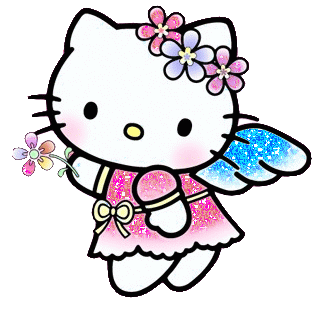 "Everyone thinks of changing the world, but no one thinks of changing himself."
― Leo Tolstoy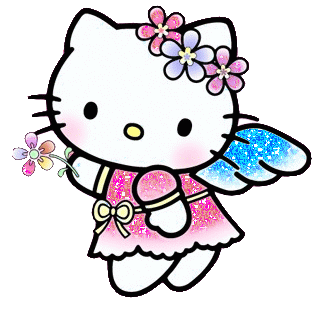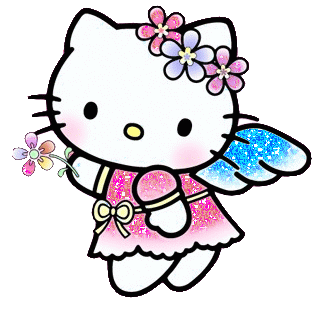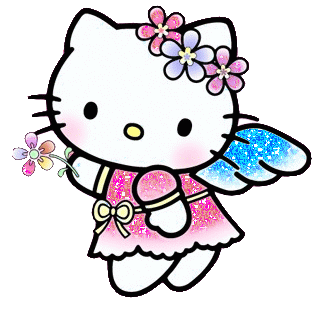 how you gone win if you aint right within?
how you gone win if you aint right within?
Honestly, this project was put together a few nights ago when I realized my page was about to hit 400k plays. I've always had a Pierre bourne project in mind but didn't know what I wanted to do with it or when I was gonna put it out. Pierre's tracks are my favorite to chop up he's the hardest producer in the game rn frfr. His 808 bass lines are simple too which makes them slap even more haha so through that I come up with these dope ass chopping techniques to mix my sound with his. But with this I just wanted to show the world a dope way to put together a project. Being that Pierre is a producer and a rapper, I thought it'd be dope to include songs he rapped on and songs he just strictly produced. Whole project is produced by pierre and chopped and screwed by me.
do all good things really come to an end?
click the trophy to view or september newsletter
The fact that September is here, blows my mind. We have 3 more months of 2019... then BOOM. New Year. All over again. We need to start planning and prepping now. Right now is the perfect time to get our focus back and get our Structure, Strategies and Systems back into place. If I'm being honest with myself this year has been one of the most challenging for me, mentally and physically feeling drained has really allowed me to lose focus and determination. Unfortunately no matter what it is that we go thru we have to push through it and go crazy anyway. As I wrote in this newsletter it's a fantastic time to get back on our grind and really make it happen so we're ahead when the new year hits. I also want to just tell everyone how much I fuckin love them. Like whoever is reading this shit I truly do love you. I appreciate you taking the time to not only fuck with my movement, but putting the time in to better yourself. I am so excited to keep growing with you all and making sure we do everything we said we was gone do plus more! Also my dear friend Robin, who took those photos of me is dropping her latest project later this month and I am lucky enough to be able to get her insight and a little preview so enjoy, you can find the whole project on www.thyrobin.usa. LET'S GET IT.
erratic and impulsive
by thyrobin
Erratic and Impulsive is based on my true emotions at this moment in my life.
I got the name from my friend, after I told him a story about what I've done
Life's not perfect and I'm aware. I'm not perfect and I'm aware.
However, the things that have happened to me make me angry
I'm not sure if I'm angry at the world or just angry in general. However, I'm still angry.
A lot of the actions or thoughts that go in my mind are really things that I feel indecisive about.
I'm aware I'm doing things I shouldn't, or ending relationships based on my present emotions.
I'm sensitive and my actions represent that. I am angry, the same as I am in love with it.
I love the aggressiveness, the tones and the body language I am possessing in it.
I know it won't become me but, it is an identity that I've came to take.
It's not forever, I know it's temporary. I wanted to capture myself in the best way I know how,
without truly capturing myself.
Juliana & Aliya, were so great at accepting communication and understanding my vision for it
that they were able to
truly capture everything I told them without a hitch.
I'm thankful for them.
This was my first time shooting with Aliya and she knew how to communicate her body to the
language I was trying to give.
We nearly shot for 5 hours and she was still putting in her all.
Juliana and I have been friends since we were children and that is my right diamond tooth gem
when it comes to getting
these things done
I'm very excited to show the world this project. I'm excited to do more actual projects outside of
shooting celebrities.
I hope everyone loves the video. I hope people understand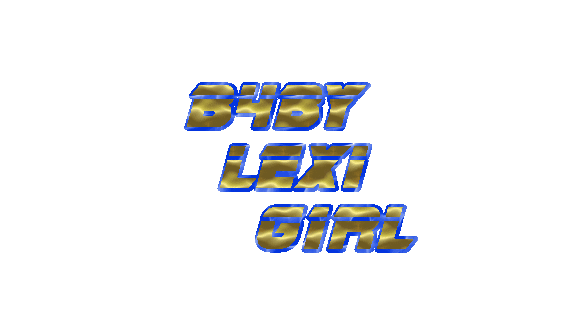 live on 9/ 13 via
thyrobin.us
What in the world is happening in America? I'm having a hard time comprehending this non sense. I seen it said best on twitter, but how is it that it's easier to buy a gun than become a citizen? Why is it that all of the mass shootings happening are being done by citizens yet deporting people who came here for better oppertunity. I mean it truly is fucked. We're all affected by this behavior at the end of the day. The more I talk to people about it the majority say, well what I can do about it. & I understand that thought process, you think what could I do in this world full of all these problems? Be the change you want to see. It starts be acknowledging where the problems lie. You then can not only spread awareness but you can draw attention to all the organizations that are doing what they can to stop this. Although some fucked up things are happening, I can't forget about all of the other barriers being broken and the part of America that is creating, shifting the culture, influencing us to go after our dreams and not the dreams of others. I am taken back by how creative and talented so many of us are. We all have talent and creativity in one way or another, and this is the Artistic part of America that I love so very much.
This week. We're going to explore one of my favorite culture shifting creative teams I have ever came across. PINKFLAMINGO USA
OLIVA FOR B4BYLEXIG1RL.NET
A CONVERSATION WITH

PINKFLAMINGOUSA
What is PINKFLAMINGOUSA?
​
PINKFLAMINGOUSA is a team focused on capturing the most rare and legendary experiences found with the various scenes and cultures around the world.

When did this start?
​
I started making videos back in 2013 when I was a Sophomore in High School. We were mostly just fucking around doing dumb shit on camera but eventually things changed when I became exposed to the Atlanta music scene and we all realized the bigger picture.
How did it start?
When I came onto the scene in 2014 it was a perfect time due to the Atlanta underground scene going through a renaissance period with a majority of the city pioneering a new sound and era. I just happened to be in the middle of everything and saw that something special was going down with all of the amazing talent coming out of the city. I knew this would be a moment that the world needed to remember so after graduating high school I went straight to work on documenting through my videos and the rest is history!
​
What does PFUSA mean to you?
​
It means a lot of things but spiritually the mission statement has always been delivering a raw experience to create moments that live on forever. We capture people in the most legendary points of their lives and we wanna be there to document those memories so that they can look back and remember the greatness forever. When we make a video we wanna share these stories for people around the world to enjoy so that we can always remember the times when we were truly living.
​
How do you stay consistent in creating?
​
I just do what I want and create visuals that stay true to my soul. In an era where a lot of shit is just fake and phony, most of these other dudes are clout chasers and they only want to be on some paparazzi shit but we're not on that agenda. We're all about authenticity and that's why we're so dedicated to delivering real ass content whether it's illegal street racing, recording chaos at a rap show, or even something as insane as filming in the middle of a street shootout. In a time where there's so much lame and corny shit going on, I wanna capture some raw moments to place people right in front of the action and show them something that makes them go "holy shit that was fucking crazy, I can't believe this is actually real life."
​
How does it make you feel knowing your brand is shifting the culture as we speak?
Thank you, we're too humble to ever give ourselves that type of credit. Personally, I feel like lately the scene has just been repetitive and boring. This clout culture is fucking bullshit in my opinion so that's why I just decided to make my own path to introduce something raw and genuine for the world. There's a lot of real ones that are still out there looking for the next real legendary experience and that felt like something we needed to do ourselves instead of waiting for change to happen. A lot of our supporters have experienced some unforgettable moments because of us and it makes us proud to know we've created legendary memories that these people will never forget.

What can we expect in 2020 from PFUSA?
​
World domination. We want to be the next great platform to introduce some real culture to our generation. Fuck the bullshit and all that clout olympics shit, we're gonna show the people what life is really about.

If you could collab with anyone or any brand who would it be?
We like working with people who are dedicated/ passionate enough to risk their lives for the sake of capturing the moment or telling the next great story. With that being said, I could definitely see myself filming in the middle of a war zone with VICE one day .... as long as I get to live to tell the story.
- Christopher Phan
(Founder of PINKFLAMINGOUSA)
FORTHEFUTURE
MIX LIVE NOW.
A INTERVIEW WITH PINKBABY
WHAT IS PINKBABY?
​
PINKBABY is my clothing line. I also look at it as my lil alter ego, dream girl. PINKBABY is for the eccentric women on the go. A socialite, trendsetter. She's the effortless cool girl. Boys can be PINKBABIES too. PINKBABY is for the fearless individuals, the effortless cool kids. If you get it, you get it.
WHEN WAS PINKBABY ESTABLISHED?
PINKBABY was established December 2016 <3 I also originally started PINKBABY as a photo blog. I would post all of my disposable pictures online from parties and trips. I was also on my Carrie Bradshaw and would write blogs. I only wrote a handful until I made my first design, the hoodie mini skirt set.
DID YOU GO TO SCHOOL FOR FASHION DESIGN?
I did not go to school for fashion design. However, I do think about going back to school. I finally have found something that I would love to learn everything about. I get told that school isn't necessary and there are so many successful individuals in the industry who have made it without school. I wouldn't mind taking classes, so I just might. I want to be a master at every aspect of my art/business and that will take continuous learning and practice. It would be a journey but I'm down! You really can learn so much on your own, it's all about just putting yourself out there and just doing it. You know what you need to do, and there is technically no right or wrong way. That's the fun part of starting your own business, creating your own world.
WHAT IS YOUR BIGGEST CHALLENGE BEING AN ENTREPRENEUR?
​
To be honest, there are A LOT of challenges. I think there are many challenges just being a young adult in this world! Making clothes however, there are constant challenges. Thats just the name of the game. As an entrepreneur you have to wear a lot of hats, sometimes it gets difficult having to juggle all different types of responsibilities.
​
HOW DO YOU STAY CREATIVE AND MOTIVATED?
​
It is sometimes really hard to stay creative and motivated, life isn't always fair. I always just trace back to things that make me happy and feel something. I like a little adventure so I try to take personal time and explore the city in new ways. Vintage shopping gets me in a creative mood. I also listen to a lot of interviews and podcasts. That's always pretty motivating, hearing someone else's story and how they began their career. Last but not least, I watch a lot of tv and movies. I love getting inspired by a good film or some throwback 2000's reality tv.
​
WHAT IS YOUR ULTIMATE GOAL WITH PINK BABY?
​
My ultimate goal is to create a whole PINKBABY world. I want to do a little bit of everything and bring everyone together. I live in such creative city, I always want to live in a creative city with creative friends and create a empire altogether. That's a broad answer but I have a lot of different ideas that I want to do with PINKBABY and I think its all very possible.
​
HOW OFTEN DO YOU SKETCH DESIGNS?
​
I try to sketch whenever an idea pops in mind, butttttt I really should be sketching way more often. I will say that it is a lot of fun to draw out an idea, I wish I was an amazing gifted drawer but I do what I can and its amazing to see an idea come to life on paper…..let alone actually coming to life later down the line.
​
IF YOU COULD WORK WITH ONE PERSON WHO WOULD IT BE?
​
I'd want to make clothes with Rihanna while smoking a blunt with her (obvi), then do a photoshoot with Andre 3000 styling, and David LaChapelle as the photographer. That'd be epic.
​
​
WHERE CAN WE SHOP PINKBABY?
​
You can shop PINKBABY online at www.pinkbabyonline.com. Follow @pinkbaby for all the latest updates and the vibes<3
the limit literally does not exist. we create our own reality. Our society has done such a great job at telling us everything we can't do and how impossible everything is - but what about all the things we can do? I mean think about the more of us that feel limited and like our ideas will never come to life the more you fall into a life you never wanted. . They do such a good job of making us think we need a whole bunch of degrees or possessions to get to where we want to go. The truth is ... all we need is to do is get out of the matrix and get our heads in the game. Once you realize that this place is limitless and we create our own reality life get's so more peaceful. and if you apart of the gang this frequency is what you gotta tap into. We have to unlearn 90% of what our school systems and society has taught us this far and relearn everything. we'll dive back into this next week.
​
​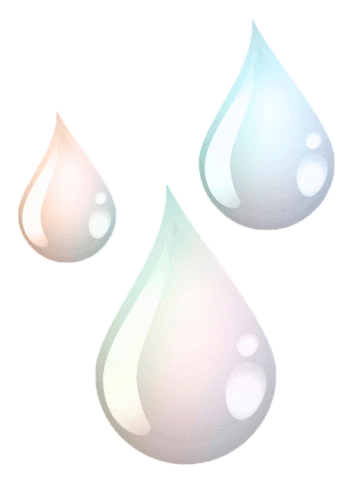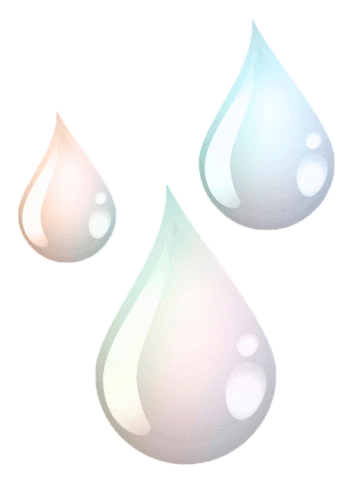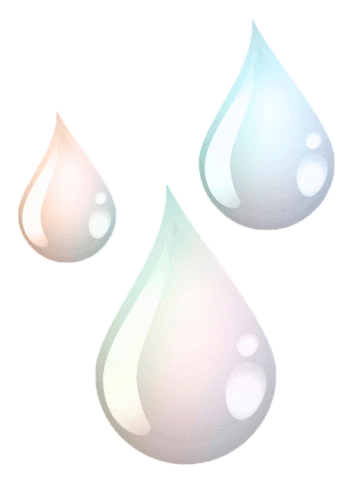 I feel like there come's a time in life where shit just changes and you do what it do and grow right along with it. a lot of my growth is put into all my work and I am beyond grateful ya'll chose to experience this shit with me. happy birthday lil lexi let's do this shit fr.
​
xx
lex
​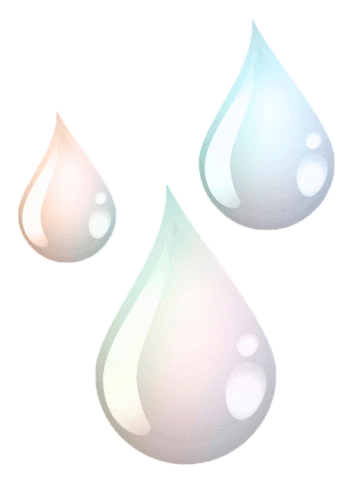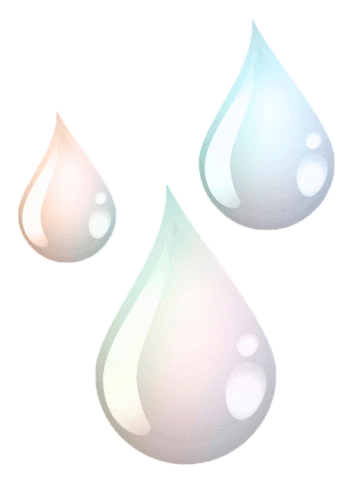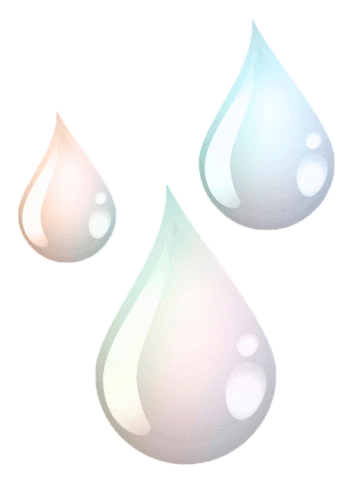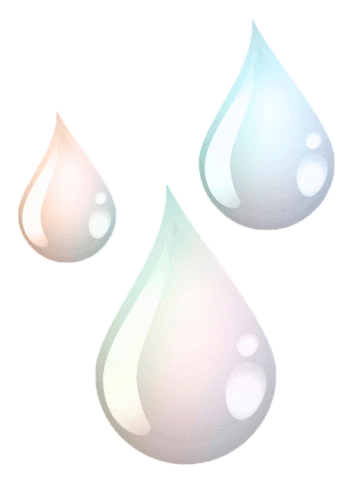 TO SEE TOP 8 : ARCHIVES
CLICK BELOW
FLOWERS
-
B4BYLEXIG1RL.NET